Denouement Dashboard - The United States 🇺🇸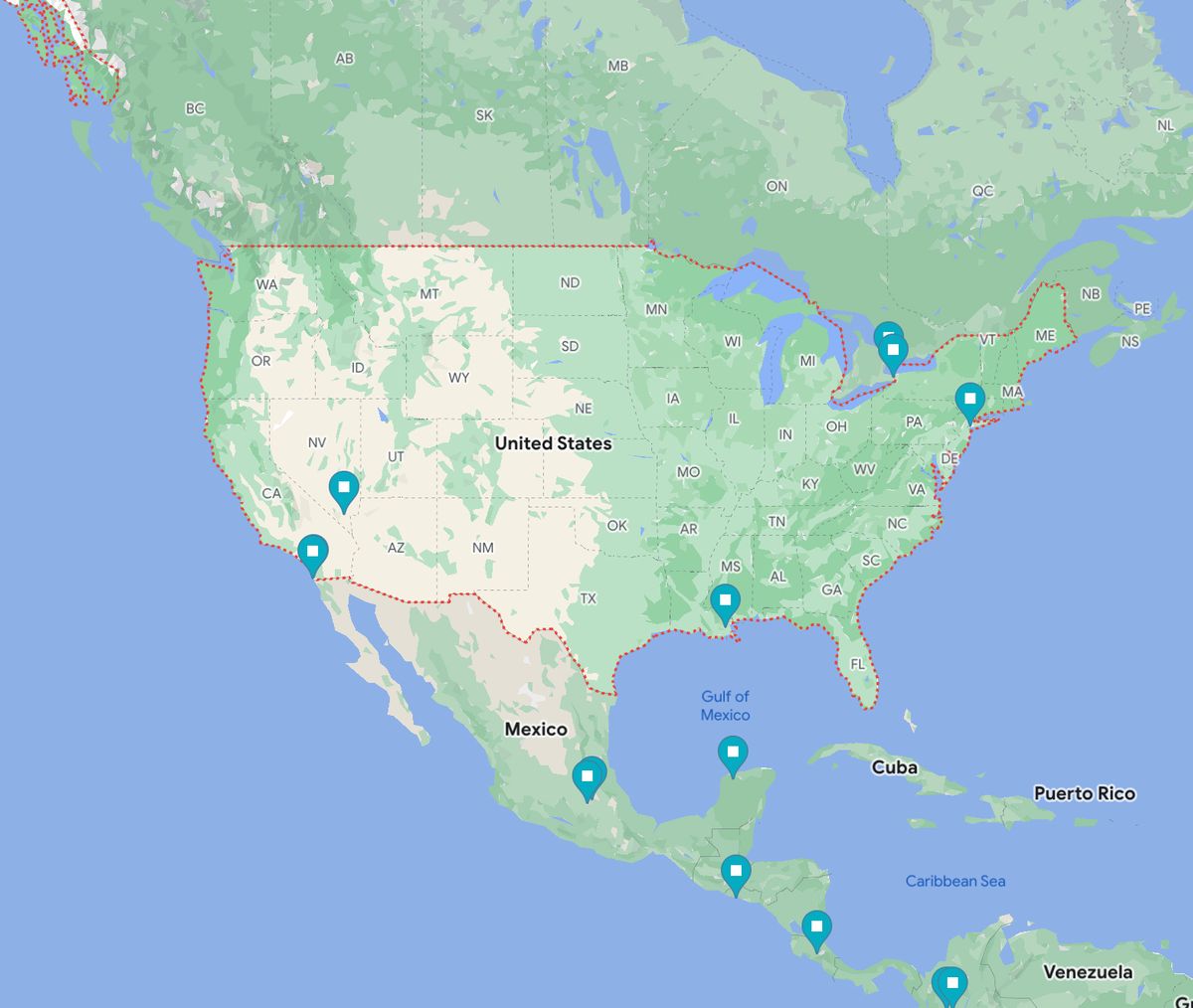 This is the place I will cover the stats of each country as we go.
As usual, follow along at:
Anyway, let's get into it:
---
USA: 8-13th then 18-30th/6/23
Tracks:
Rough rules: I will count the flight (or bus) TO that country as tracks IN that country.
Planes:
Merida --> Moterrey --> Huoston --> New Orleans = 2,347 km
Toronto (Hamilton) --> Las Vegas = 3,100 km
Las Vegas --> San Diego = 416 km
San Diego --> New York = 3,936 km
Automobiles:
About 200km in New Orleans (between driving out to the bayou and Ubers around town)
Only About 20km in Las Vegas - we mostly walked
About 100km Ubering around San Diego and the beaches
About 65km in New York
Trains:
About 10km worth of subway in New York
Boats:
About 6km in the bayou outside New Orleans
Walking:
Total = 10,343.8 km
Expenses:
Rough rules: I will count the flight (or bus) TO that country as an expense IN that country.
Total expense: $16,117.4 AUD
Total Days: 19 Days inclusive
Expense per day = $848.3 AUD/Day
Expenses Breakdown (mathematical, not emotional):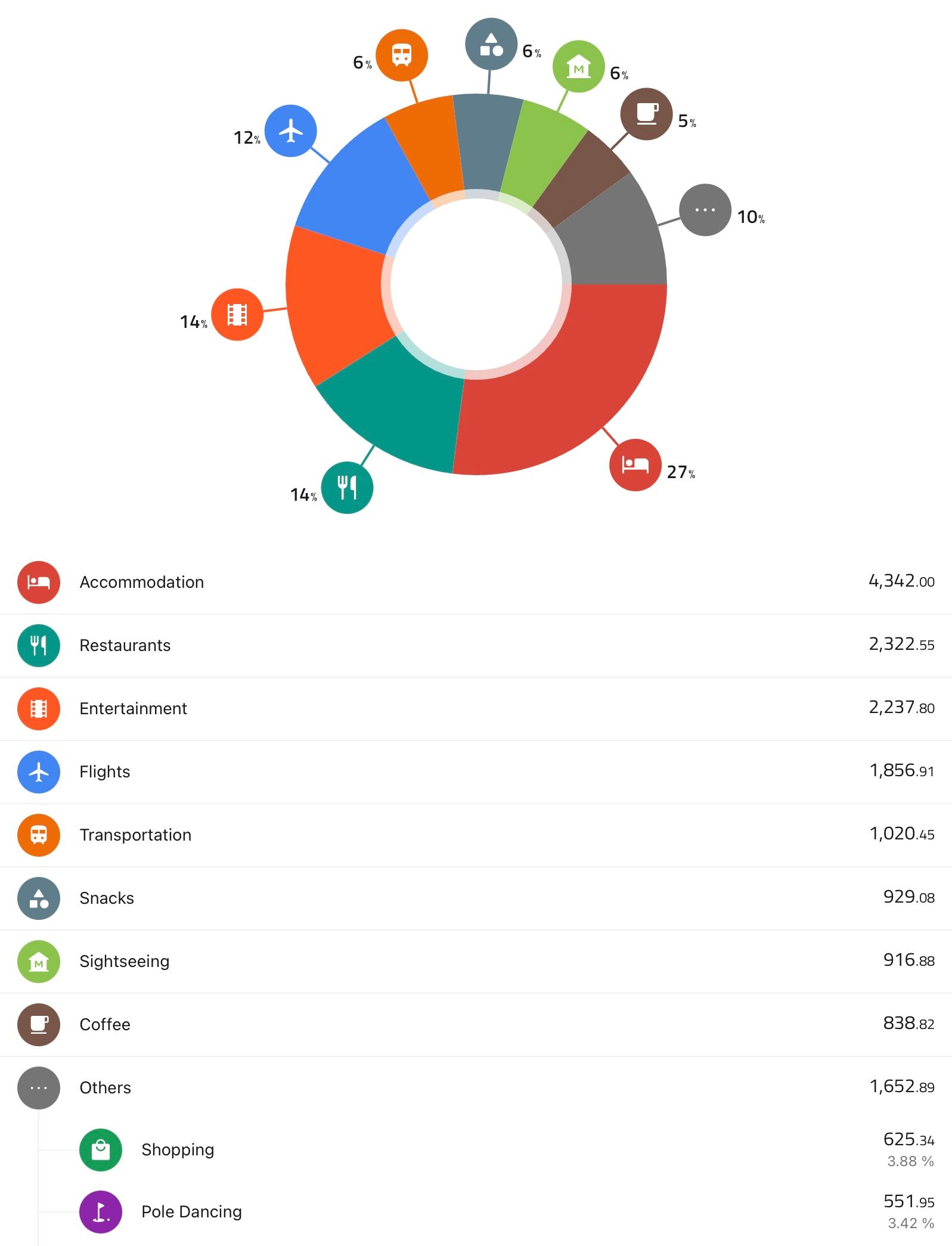 The US is wildly expensive in her major cities.
Travel Bingo: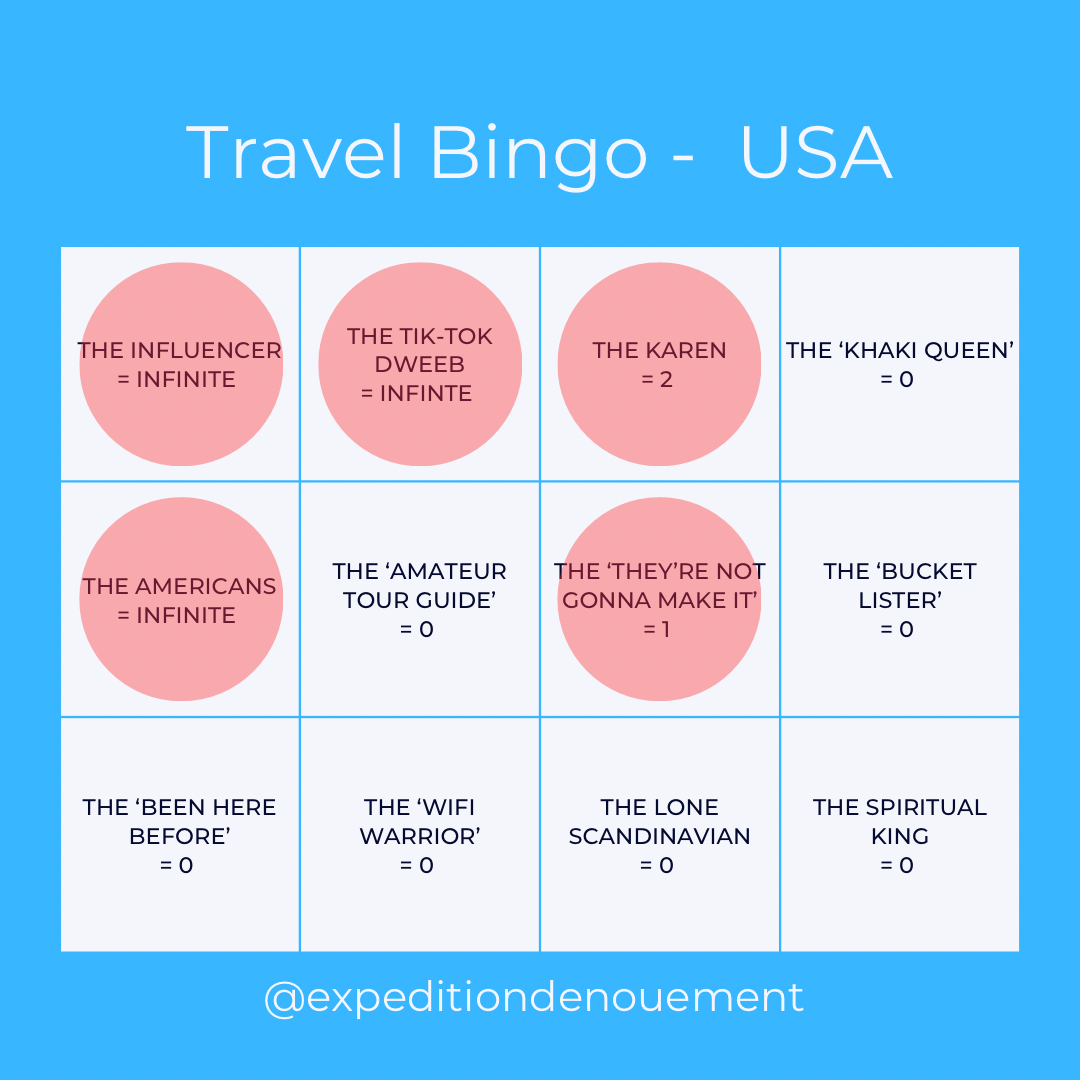 The US is a a charicature of itself.
Within about 5 minutes I lost count of the number of narcissistic young girls and boys making fools of themselves for the likes and clicks they hoped their little dances would bring. Thus, the 'Infinite' scores above.
An explanation of Travel Bingo is here.
Relevant Media:
I mean, practically all the media we consume has some sort of American origin...
Culinary Corner by a Non-Foodie:
New Orleans Recommendations -
Jacques-Imo's - Ribs, Chicken, Shrimp, Louisiana awesomeness, Gator and Crawfish cheesecake
La Boulangerie - coffee and pastries on Magazine Street
Cafe Du Monde - the famous beignets near Jackson Square
The Pontchartran Hotel - drinks on the rooftop with a view of the city
District Donuts - just…really good donuts with your coffee
Stein's Market and Deli - for sandwiches better than New York's...
Hotel Monteleone - the Carousel Bar is cool
Parasol's - for the famous PoBoy's
French truck - chain store with good iced lattes
Pizza delicious - great pizzas
Creole creamery - great ice cream
Mayan for cigars - huge selection of cigars in their humidor
Las Vegas -
Vegas food is either as good or as bad as you are willing to pay for - we went to no posh restaurants because I was all out of first born children with which to pay the bill.
We did go to the Bellagio Buffet - which was good.
San Diego -
Just find somewhere that you can look at the water and get some food.
Catania up at La Jolla was good.
And the Mexican food in SD is better than the Mexican food in Mexico...
New York -
Again - no upper limit to price in this city. Fortunately there are (slightly) more reasonably priced Delis everywhere that you can get good food.
Katz's Diner is a fun place to get a sandwich. Famous from a movie or something.
Overall Food Summary -
Louisiana has amazing food. Better than the entirety of Latin America.
The US overall, including Louisiana, only serves unhealthy food. They are clearly just pouring corn syrup and sugar into everything. The difference is so stark when you pop over to France the next day and eat any actual real food...
Tips and Tricks:
Realistically, wait until the Australian Dollar is stronger to travel to the States.
There is no way a family of four can go to the US for 3-4 weeks for anything less that $20,000. I wouldn't be suprised if that unfortunate family hit $30,000-$40,000 for their trip. It's nuts over there right now.
Recommendations:
In New Orleans -
French Quarter
Garden District
Listen to the safety advice of locals - there are places in NOLA you simply should not go...
Eat and Drink everything - it all tastes good
Go to some sort of festival - Pride, Mardi Gras, Jazz Fest etc
And I would recommend splurging on a concert in 'Preservation Hall' in the French Quarter - fantastic Jazz
In Las Vegas -
We all know why Vegas exists; expect no more and no less...
Go to a bunch of shows - book them at the actual casino to avoid online fees and get better rates.
But, if you have been looking forward to a show, book it well in advance before you travel. as they do fill up.
Burlesque, Gambling, Gentlemens' clubs etc etc
Don't take your kids to Vegas - it is an unnecessary expense (they can't get involved in anything Vegas actually exists for) and the place is full of blazed people smoking weed in the streets and half-naked performers trying to get money from you...all day and all night. It's weird to take kids.
San Diego -
New York -
Walk around and take pictures and re-enact movies etc etc
Central Park is absolutely stunning. The Americans haven't managed to ruin it yet.
Get a Reuben sandwich. It is the king of all sandwiches. Then claim to have found your favourite deli in New York.
Go to Broadway. Some of these shows are unnecessarily expensive. Just ridiculous. So pick something for a reasonable price and book ahead. They are all good. (Except Hamilton. Hamilton is rubbish.) Alternatively, there is a 'last minute' ticket booth in Times Square for better prices - just less choice in seating or what you see.
Summary:
I was last in the US just prior to COVID in late 2019 - both in NYC and NOLA. And the place feels different.
The striking thing I noticed was how many average Americans are clearly high. It seems to have been normalised to smoke weed (to start with...) all day. Just blazed out of their minds. And it has honestly changed the way I view all discussions about legalisation of recreational drugs. These are not serious people.
I noticed that people are not particularly nice. Being Australian, from a plucky British colony, manners are mandatory - even if you hate the bastard for whome you are holding open the door. Manners do not exist in the US. People seem rushed, stressed, strained. Everyone has a hustle...or a con. Hands are always out for cash. Times are tough. There is no time, nor return on investment, for niceness...
The place is psychotically expensive - and the price is not the price. You must consider the state tax, service tax, sales tax, mandatory-income-for-delivery-drivers-tax.....then a tip. All of which will be added on at checkout. Making the place near-prohibitively expensive.
New Orleans is one of the cooler cities on Earth. It is, unfortunately, unliveable. Gun violence is pervasive. And, perhaps more embarrassingly, is a city which still must issue 'boil water' warnings from time to time...... Shining city on a hill etc...
Las Vegas is fun. You are going there to have fun. You will have fun. Whatever your poison...
And New York takes all that good and bad, as it always has, and amplifies it. Again, incredibly cool, cosmopolitan, alive; but unliveable, expensive, dangerous in places and, as always, filthy.
---
Thanks for reading along.
The next country update will come... after the next country.
Weekly updates will come...weekly.
Luke.
---