Denouement Diaries - Week 21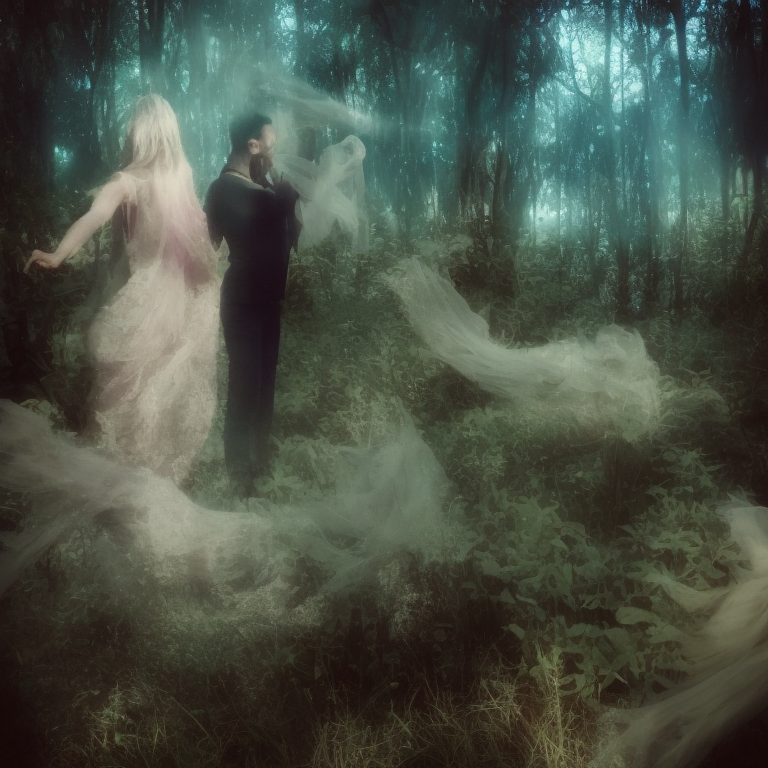 Essentially the ramblings of two adults that probably require adult supervision.
As usual, follow along at:
Anyway, let's get into it:
---
29/6/23 - Day 141: New York
Grabbed some coffees and pastries again and ate them on the balcony of our hotel which has pretty cool views of New York.
Walked down to the Pole gym for Casey's last NYC class.
Then did a longer walk up via the M+M store, along 5th Avenue to the Metropolitan Museum.
Massive place.
Very cool exhibits.
Then wandered back down 5th Avenue via some cafes back to our hotel.
Then a relaxed afternoon before heading down to see 'Once Upon a One More Time' on Broadway.
Really fun musical. And very funny. And...singing along to Britney Spears songs...
'Popeyes' from Times Square for dinner...
30/6/23 - Day 142: Last Day in New York
Last day in NYC.
Sleep in.
Pastries for breakfast and then checked out. Left our bags in the hotel.
Got the subway downtown to go and fnd Katz's Deli - apparently has a good reuben sandwich.
It was alright.
Famous from a movie or something.
Then a long walk back up to Times Square.
Via the Flatiron Building.
More coffees.
Then just sorted our bags and organised a lift to the airport in the afternoon.
JFK is not a convenient airport from Manhattan - although I suppose it would be harder to find a closer one given it's an island...
We were there way early but just chilled out until we could check in.
Then through security - side note: TSA is the least professional security organisation I've seen - even worse than some of the more commie south american ones; every American airport security I've been through has had arbitrarily different rules and been staffed by people just yelling at each other.
Grabbed some bad pizza for a 'dinner' as we sat around in the departure lounge.
And waited to board.
1/7/23 - Day 143: Arriving in France --> Reims
Boarded at about midnight in NYC.
Slept a little bit.
Landed after 6 hours-ish at about 1330 local time at Paris CDG.
Then the issue was picking up our car.
I tried to call the number but no answer.
So found them on the map which looked to be in the Airport complex.
Tried to walk there.
Failed.
Got an Uber the couple of minutes around the complex and found the office.
Then it all just worked.
They had a car, documents and everything sorted.
And we kind of just....left with a car.
We have called the car Monsieur Gustave H.
Headed off.
Towards Reims - didn't want to go near Paris in the busy season.
Pretty easy drive. Spent some time getting used to driving on the wrong side.
And found our hotel easily and checked in.
Still heaps of sunlight in summer so drove down to the old town and had a wander and found a place for some dinner.
Food here is immediately better than in the US.
Then back to the hotel to go to bed. Very tired after bad plane sleep.
2/7/23 - Day 144: Reims + Epernay
Sleep in after a weird patch of being wide awake at 0400.
Then drove down to the old town where we basically did a tour of coffees and pastries, topped off by a lunch of meat, cheese and coffee.
Then we drove 25 mins or so over to Epernay - the capital of Champagne...
And just wandered the streets, got some chocolate.
Then walked up the Avenue de Champagne.
Looked at all the posh 'Champagne Houses' - Moet and Chandon, Perrrier etc.
They literally have 'houses' (read: chateaus) all on an actual street in which they are neighbours.
Looked inside the Perrier Chateau - bit of a museum but you could go into one of the massive (less deep) cellars for free.
Humans have placed so much value in crushed grapes...
Then back to Reim's and had some dinner in the town - weirldy found some beef brisket which was really good.
3/7/23 - Day 145: Reims --> Boulogne Sur Mer
Breakfast from the local boulangerie for croissants and coffees.
Then started driving.
Quickly turned off to Laon after seeing it from the highway and wandered around.
More coffees and crepes.
Really cool town that, from the highway, struck me as looking a bit like Harrenhal from Game of Thrones.
Up close, it does not...
Some of the buildings were originally nearly 1000 years old - the usual thing of 'newer' religious sites being built on top of older religious sites; inner aristocratic parts of the town then walled off from the outer pleb parts etc - cool (horrible) history.
Then on to Boulogne Sur Mer via some servo stops for snacks and a phone holder for Monsieur Gustave H.
On the way in went to the top of the cliffs and had a look at the water out over the channel and imagined I could see Dover (Narrator: he could not see Dover...).
Super windy.
While waiting for check in time, we had a coffee in the most French little place possible overlooking the water - a nice big fat man with a bushy moustache made us some espressos.
Found the accomodation and threw the bags in before wandering over to the ancient old fortified town.
Wandered the lap along the top of the walls.
Got a coffee, more shampoo/body/clothes/everything wash.
Then deciding on what we wanted to do for dinner, we couldn't be bothered walking down to the Main Street in the cold so went back in to the fort town and had some nice pasta for dinner.
Yep - it was cold. It is allegedly summer.
Walked home.
Watched Pink Panther - seemed apt.
4/7/23 - Day 146: Cap Gris Nez/Blanc Nez
Spent the day around Boulogne Sur Mer.
Grabbed some croissants and baguettes (for lunch) and some coffees.
Then went for a drive along the coast to the capes - Gris Nez and Blanc Nez.
Quite cool.
Still scars of WWII in the pockmarked fields full of sheep.
And it was just near the site of a massive German Gun Battery that could apparently hit Kent from across the channel.
Coffees in a small town.
Baguettes in the car for lunch.
Then back in to Boulogne.
Chilled in our accomodation and did some booking - for the next week of accomodation and then a flight to Bali in a couple of months that I paid for almost completely with points which is cool.
Wandered into town and had a big old charcuterie board for dinner before going to Casey's last pole class.
Then watched some Parka and Rec before sleeps.
5/7/23 - Day 147: Boulogne Sur Mer --> Bruges
Oof, finding it very difficult NOT to sleep in these days.
Up and out to Casey's morning pole class on our way to Bruges.
Found some pastries on the way and grabbed some baguettes to have later for lunch.
Only an hour class.
Then we carried on towards Belgium.
But we stopped in Dunkirk on the way for a look around.
Had some coffees.
Then carried on the short way to Bruges.
Found the place easily but we were a little early so we had our baguettes in the car for lunch.
Checked in. Threw bags in to the room then went to find the cute little old town.
Was able to actually park in the old town. Then we had a wander.
It is very cute. Like time just stopped. Canals, old little building (the sort that are 500 years old...) and a few enormous churches and clock towers.
We had a snack in the main sqaure looking out at the tower.
Then wandered back through town via a couple of shops for Casey to look in to.
Then we hopped in to Monsieur Gustave H. and made our way out of the old town. Across the canal and towards Casey's next pole class.
She has somehow scheduled a class for tonight in which she is teaching a bunch of Belgians.
Found the gym. Dropped her off. And I went and read and pottered for a while.
Picked her up after her class - she had been teaching a bunch of Belgians and at least one Russian and one Australian - so cool.
We tried to grab some food on the way home but things were shutting.
I ended up standing around out the front of our motel complex to get some pizza delivered.
Then we watched 'In Bruges' which is just one of the best movies ever. Would highly reccomend.
Stay tuned...
---