Denouement Diaries - Week 20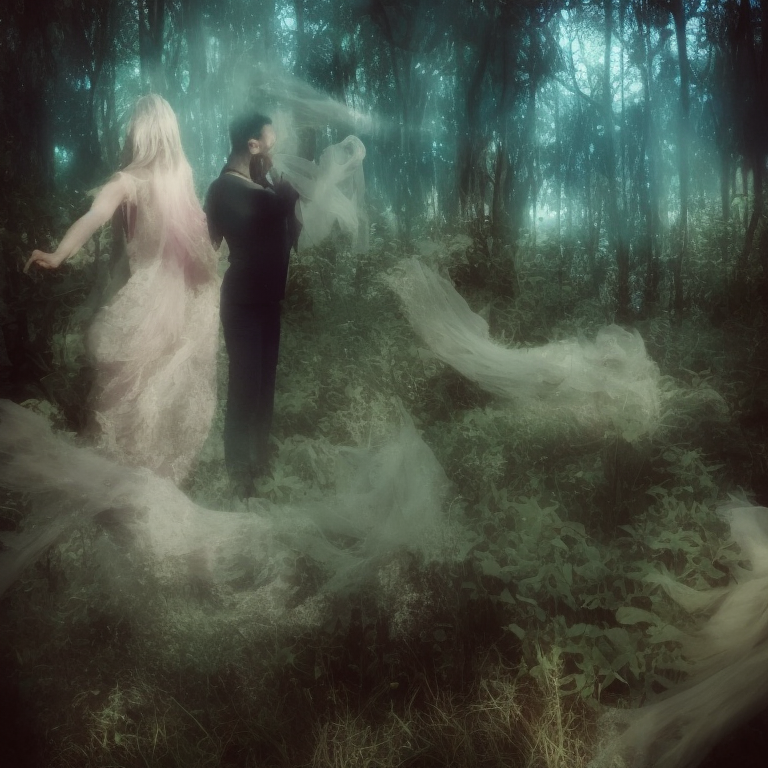 Essentially the ramblings of two adults that probably require adult supervision.
As usual, follow along at:
Anyway, let's get into it:
---
22/6/23 - Day 134: Las Vegas --> San Diego
Travel day.
Had our snacks of yoghurt and fruit that we had bought yesterday.
Then packed up and wandered down to the casino floor to try and have breakfast at the cafe before checking out.
But the cafe was busy so just about faced and did the check out dance and Uber to the airport.
Through security with the usual shoes off nonsense.
And found some iced coffees at dunkin donut.
Waited around at the gate, watching Americans abuse each other because planes were late.
Boarded ANOTHER SPIRIT FLIGHT.
Then sat and waited as they conducted maintenance on a fully boarded plane.
Before taking off over an hour late for a 45 minute flight...
Landed in San Diego a bit early to check in.
So just had lunch at the airport.
Before Ubering in to downtown, a street away from where we are staying, to get a coffee and wait out the last little bit until check in.
Checked in easily with a door code.
Then Uber'd up to La Jolla to meet Diana for dinner.
We were there early so wandered the beaches and coves looking at the seals and sea lions and the millionaire property...
Then we found Diana and had dinner at Catania - good Italian.
Then some ice cream down the road past Windansea beach.
Then Diana dropped us home.
V fun day.
23/6/23 - Day 135: San Diego
Up a bit earlier because we had to get to our whale watching boat.
Had some coffees down the street before our Uber arrived.
Then over to the boat in Mission Bay.
Found it easily, then boarded - just 6 guests and 2 crew in a small boat.
Out from San Diego about 9 miles and we were cruising with a massive pod of dolphins.
Then latched on to a Blue Whale feeding. He would dive for 12 minutes exactly then we would get a good look hile he was catching his breath.
And we saw a research boat out there doing the suction cup tagging of Blue Whales as well.
Back to harbour then Uber in to downtown where we wandered around then settled down for some lunch.
Just. So. Expensive. Literally two plates, two cokes, plus tip = $100 AUD.
Crazy.
Back and chilled in the Air BnB with some coffees and I did some life (medical) admin while Casey had a nap.
Until we Uber'd up to Del Mar to have a look at the beach, avoid the insanely expensive designer clothes stores and grab a coffee overlooking the ocean.
Very nice place.
Then Diana picked us up after work and we all went to the San Diego County Fair.
Basically the Ekka.
It was fun.
Carny rides. Slow cooked meat. Candies. etc
All good.
Diana dropped us home via her place to retrieve my International Drivers Permit (need for Europe).
24/6/23 - Day 136: San Diego
Casey and I grabbed some coffees and pastries down on 6th Avenue before Diana picked us up.
And we headed over the bridge to Coronado, which is a nice little military suburb by the look of it.
But also very nice and very expensive, I'm told.
We grabbed a two person bike thing - for the three of us - and went for a ride.
Then drover over to the beach side and walked along the front of Hotel del Coronado, people watched, considered how all the rich people live, then grabbed some tacos and listened to some cool live music on the beach.
Afterwards we drove back over into downtown and parked up for the Padres game.
Grabbed some coffees to perk up.
And met up with Diana's friend, Miles.
Before we all headed to the game.
San Diego versus Washington DC - Padres lost.
But it was interesting to see my first baseball game.
After the game we wandered back up to where we parked and Diana dropped us  off at our AirBnB.
We were a bit peckish so ordered some foods and dessert while we watched the re-run of the Pole Icons competition that had just run in Sydney.
25/6/23 - Day 137: San Diego
Slow start to the morning, as Casey headed off to her San Diego pole session, and I just went for a wander.
But we had enough time to get some coffees first.
Then I wandered around downtown and down to the marina.
We met up back at our place and chilled for a while in the late morning/early afternoon.
Before ubering up to Solana beach to meet up with Diana after she had finished moving houses!
Grabbed som Banh Mi in the meantime which was pretty good.
Then we wandered along the beach and along the top of the cliffs.
Grabbed some ice cream and looked at a thrift/vintage clothes market.
And checked out the glider port on top of the cliffs above Torrey Pines beach and watched the gliders for a while.
Afterwards we checked out a cool little bar that is right under the approach to the airport and tracks the planes as they roar across the roof.
Before Diana dropped us off and we did the goodbye dance.
Didn't even go back out in the night. Just packed up, vegged, out, watched Deadpool and ordered some food delivered.
26/6/23 - Day 138: San Diego --> NYC
Travel day.
Our Uber picked us up arouns 0715 and we had a fairly easy drive in to the airport.
I already had boarding passes so we were through security fairly easily.
Then to the gate, grabbed some bad coffees and sat around.
For delays - apparently storms on the other side of the country, 5 hours away, literally delay boarding...ugh
Anyway we eventually boarded for probably the longest flight since we arrived in South America months ago.
Watched a couple of movies on the plane, including 'Extraction 2' which was great.
Landed in the evening in JFK.
Uber in to Time Square to find our hotel - so expensive.
And easily checked in.
Basically threw our bags in and turned around and wandered up to Ellen's Stardust Diner.
Which was fantastic. The waiters and waitresses are all deperate Broadway nerds trying to make it in New York.
So they all sing. Broadway tunes. At Broadway quality.
The food is average but it is probably the most entertaining dinner I've ever had.
Really excellent quality performance. The they just immediately go back to waiting tables.
Afterwards we wandered back through Times Square in the rain.
Back to our Hotel.
27/6/23 - Day 139: NYC
By the way, we are staying at the Margaritaville Hotel - Jimmy Buffet has built a global brand off being a degenerate (aside from his music) - it's wild.
We had a bit of a sleep in then wandered south a little ways to find Casey's next pole studio.
Got some coffees on the way. Easily found. And I chilled reading the news for an hour.
She had fun. Wandered back via Macy's where I was able to find a new shirt and some shoes.
Then threw the stuff in the room before walking over to One Vanderbilt - big tall building with a viewing platform.
We went up, and looked...out. Really cool views and lots of artsy spaces.
Then we came back down and grabbed a Reuben sandwich at a random little store.
Before walking over to a massive Harry Potter exhibit at Herald Square. Which was really cool - heaps of props and outfits from all the movies.
We came back to the Hotel to chill for a while, went and visited the pool, then did life admin stuff - car insurance in absentia etc
In the evening, we just grabbed some katsu takeaway from across the road.
28/6/23 - Day 140: NYC
Had some coffees and pastries from across the road for breakfast.
Then wandered down towards Chelsea to see the Highline. Really cool repurposed rail track with nice gardens.
Very bougie.
Then when the line finished, wandered over to the Little Island for more nice gardens and views of the river.
In to Chelsea market to cool down with some iced coffees.
And grabbed some tickets to Artech House to watch a cool digital art display thing.
Incredible watching some narcissists down there just compelled to film themselves in front of the exhibit.
Had some sandwiches for lunch afterwards then got the subway back up towards central park.
Hired some bikes and did the lap - looked at lots of birds and squirrels as we went.
Casey did a little shopping for some clothes on the way back.
Then we went and chilled out for a little while and got changed before lining up for the musical.
Hamilton is boring.
Grabbed some Maccas on the way back in Times Square.
Sleeps.
Stay tuned...
---