Denouement Dashboard - Mexico 🇲🇽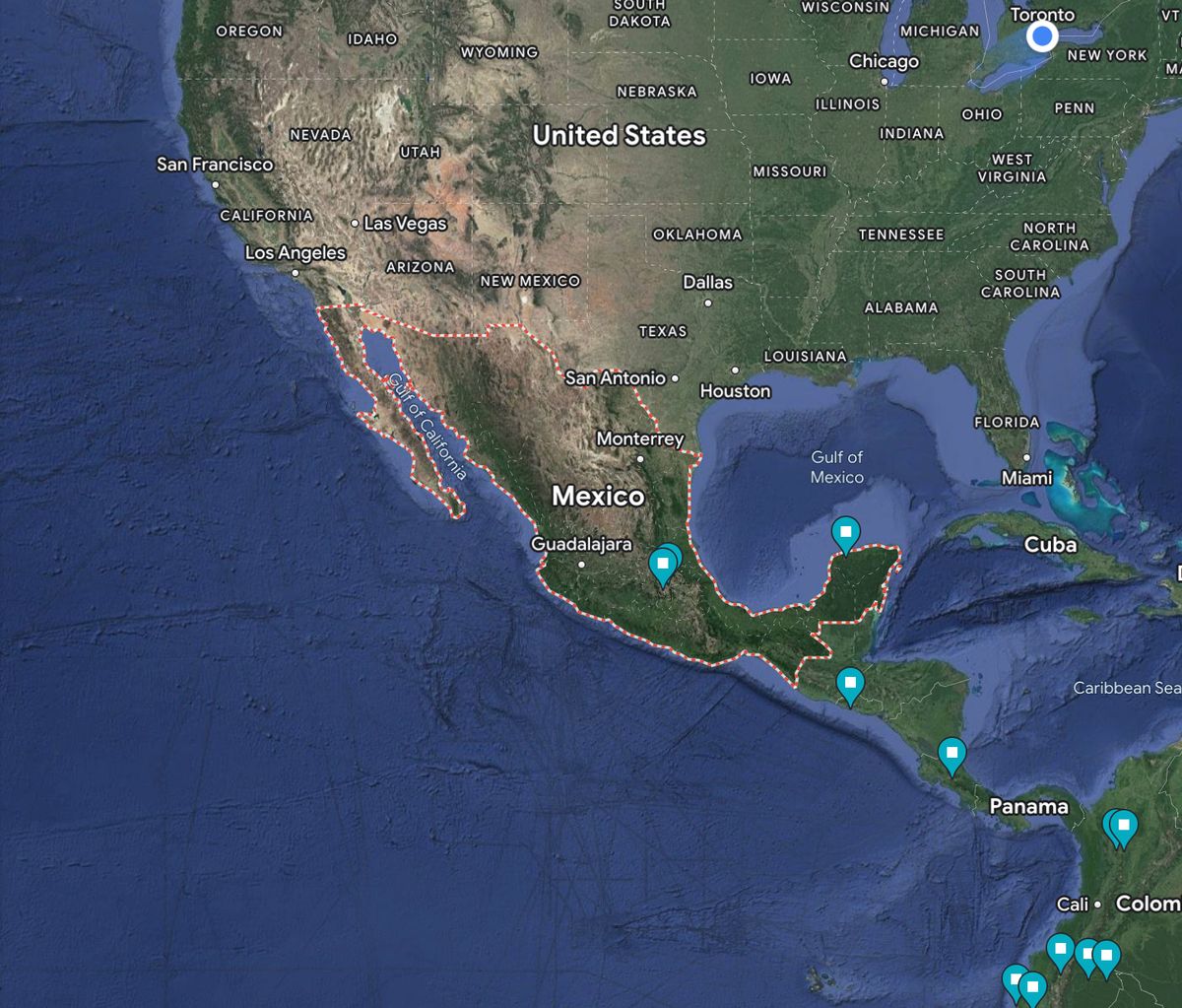 This is the place I will cover the stats of each country as we go.
As usual, follow along at:
Anyway, let's get into it:
---
Country: 1-7/6/23
Tracks:
Rough rules: I will count the flight (or bus) TO that country as tracks IN that country.
Planes:
San Salvador --> Mexico City = 1,258 km
Mexico City --> Merida = 998 km
Automobiles:
Airport transfer to accomodation in Mexico City = 19 km
Day tour out to Teotihuacan = 106 km
Annoying driving around Mexico City to find the right airport = 91 km
Transfers in Merida = 16 km
Day tour to Cenotes in Merida = about 45 km
Walking:
Total = 2,561.1 km
Expenses:
Rough rules: I will count the flight (or bus) TO that country as an expense IN that country.
Total expense: $3,833.68 AUD
Total Days: 7 Days inclusive
Expense per day = $547.67 AUD/Day
Expenses Breakdown (mathematical, not emotional):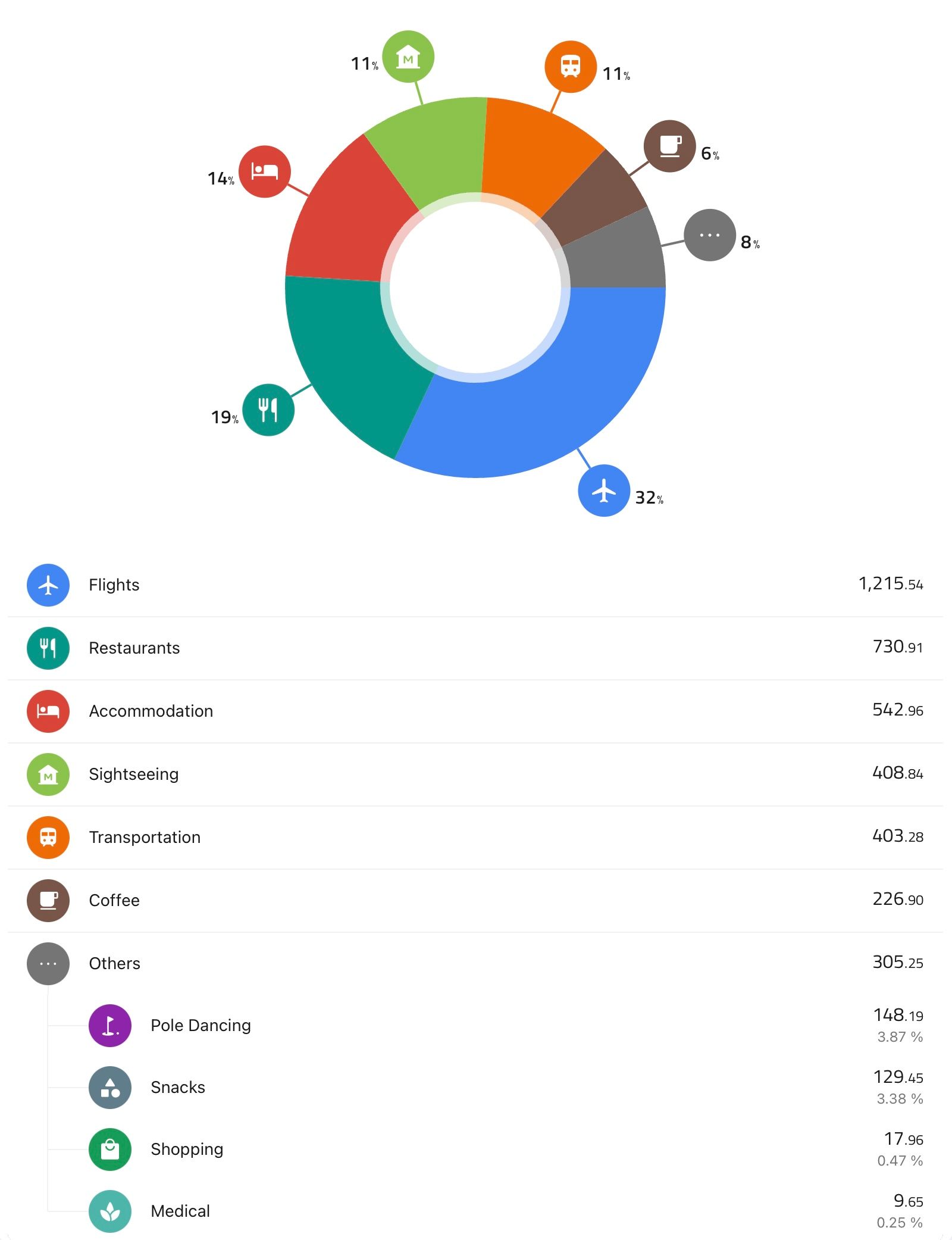 Travel Bingo: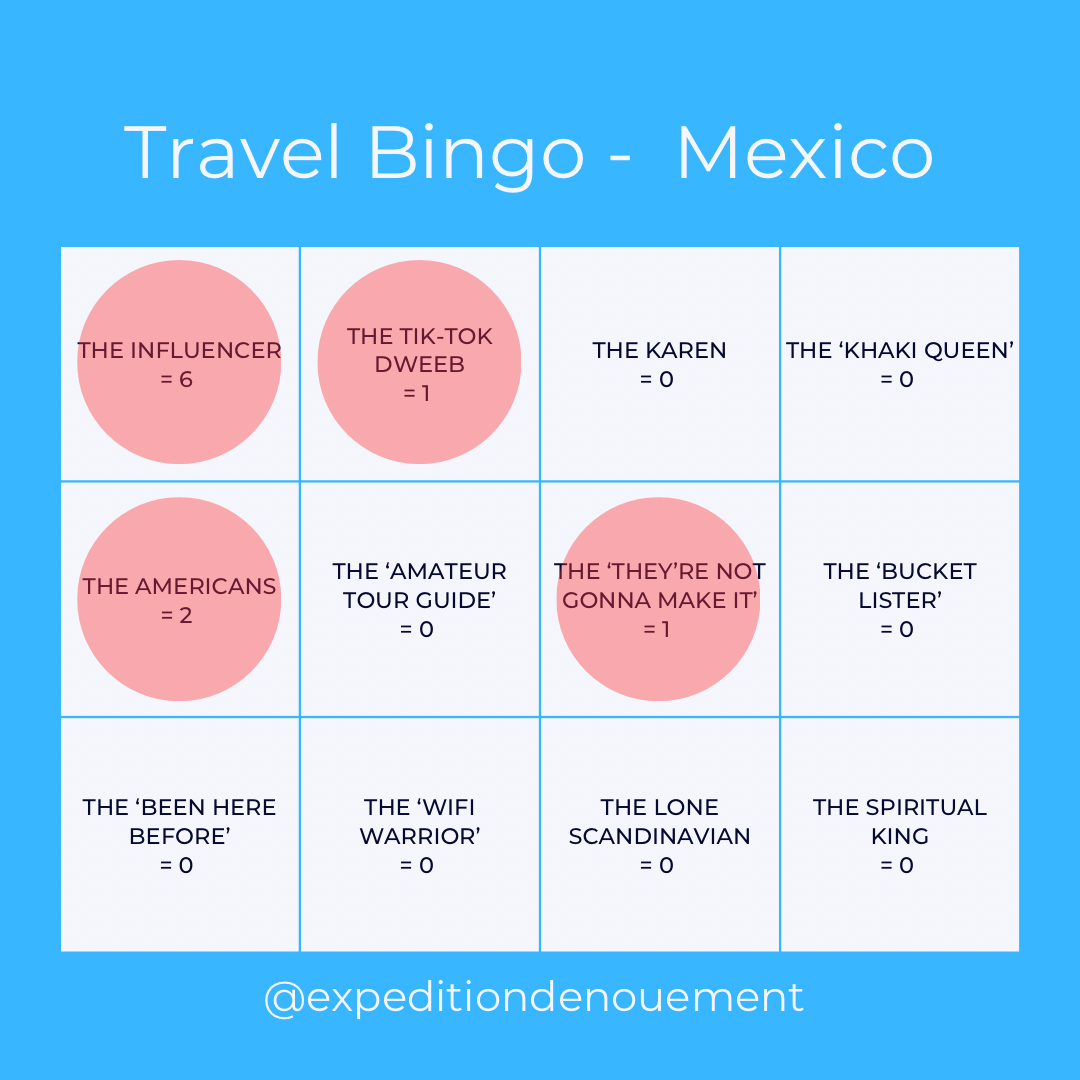 An explanation of Travel Bingo is here.
Relevant Media:
'James Bond - Spectre' - the Zocalo in Mexico City
The Road to El Dorado - conquistadores
The 'History on Fire' episodes about the conquest of Mexico
Once upon a time in Mexico (actually part of a Trilogy...)
A fantastic read.
Culinary Corner by a Non-Foodie:
Ok controversy here - Mexican food is...not that good...
I literally ate at the home of a local Mexican family that hand cooked the meal. I gave it my best shot. It turns out that rice, beans and corn are not really the basis of amazing gastronomy.
(*hides from rotten food being thrown at me in riot...)
For the Australians, Guzman y Gomez is better (*resumes hiding from the riot...)
I think I have some basis here. The wealthy suburbs of Mexico city are not necessarily eating Mexican food. They are eating Japanese, Italian, Steaks, Ice Cream etc etc - just like any western city-dweller would.
Tips and Tricks:
Mexico City is a sprawling mega city, you are not going to see it all in a holiday.
So be warned that...it is a mega city. Don't expect slums throughout. Central CDMX looks like Dubai from some angles. It is a real place with a real economy.
Observe some basic safety strategies - dark alleys, Narco economy etc - and you'll be fine.
Uber is ubiquitous.
Remember that, again, Mexico City is enormous and has multiple airports THAT ARE NOT CLOSE TO EACH OTHER - keep this in mind when planning flights in and out...
Recommendations:
This is a fairly nice region/suburb to stay - it is up market, with safe streets and a fair few expats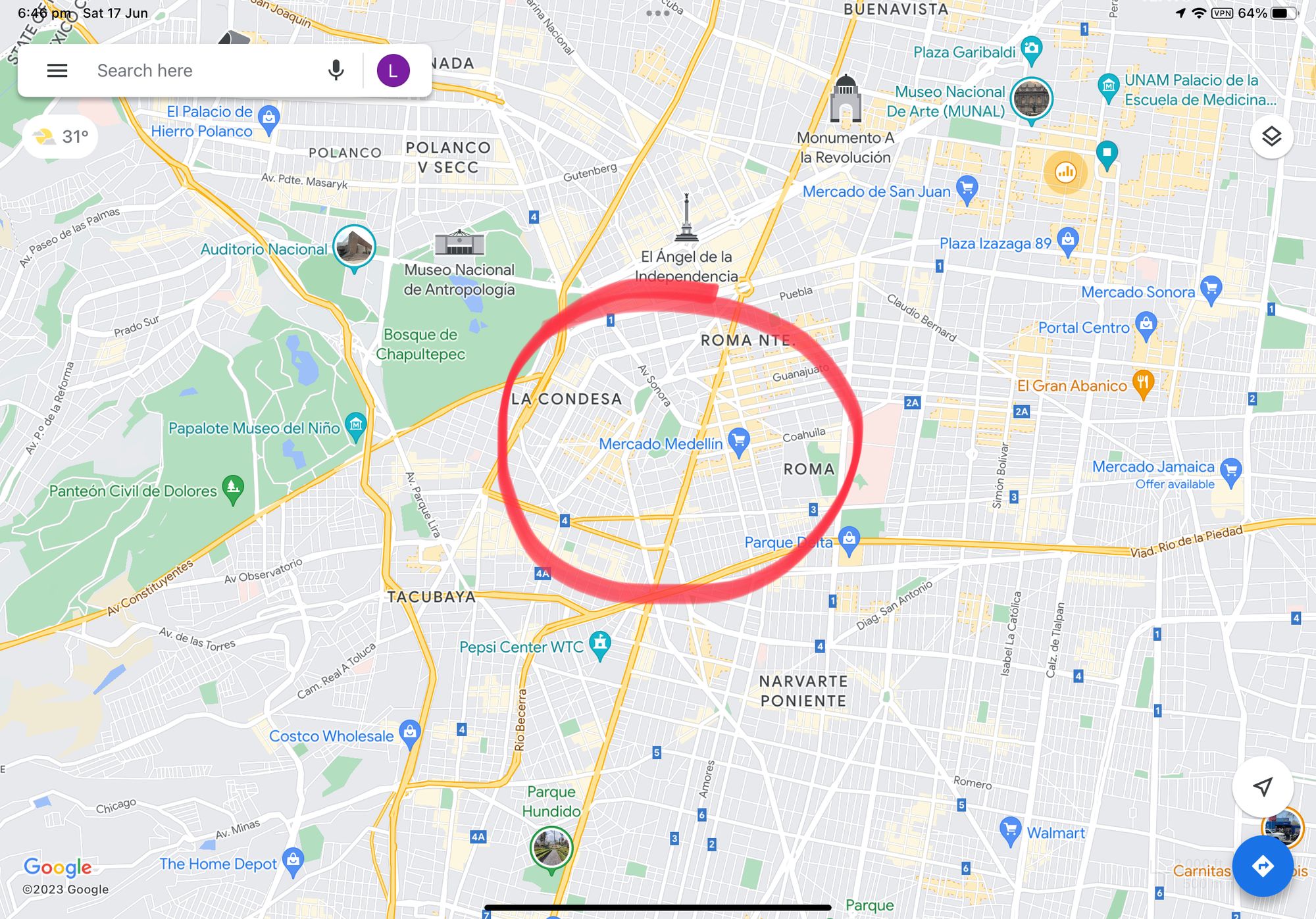 Walk the neighbourhoods - they are leafy and quiet with trendy shops and cafes
Get a day tour out to Teotihuacan - bring a hat and water, there is absolutely no shade.
Go to the Zocalo - the massive central square of Mexico City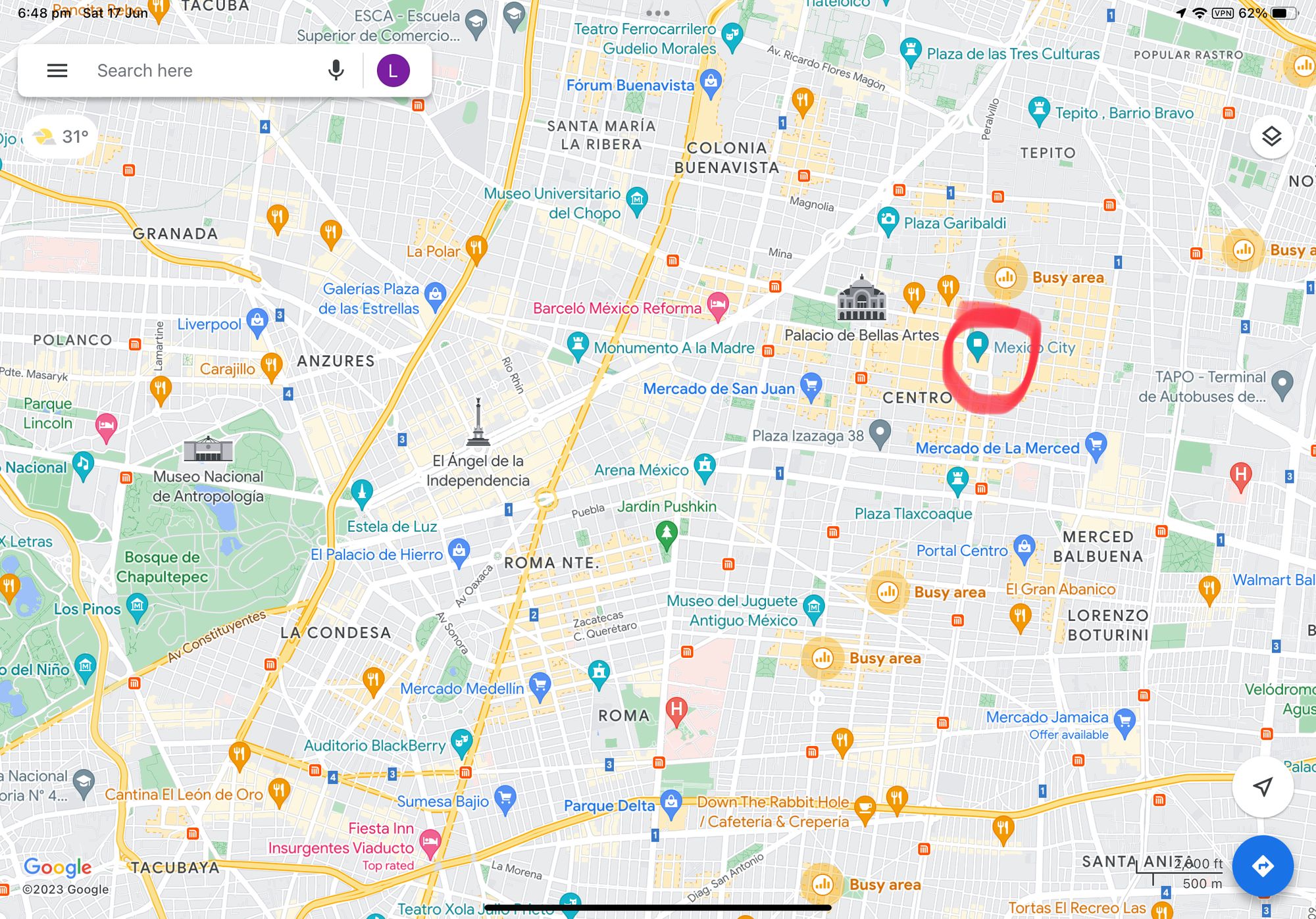 Wander the museums and check out the old Aztec ruins.
Then consider headin to the Yucatan Peninsula - not for Cancun or Tulum, however. Just go to somewhere chilled, like Merida, and jump in a Cenote.
There are excellent tours you can book via AirBnB that will get you to quiet Cenotes.
And Chichen Itza is out in Yucatan as well (which we didn't get to)
Summary:
Mexico is massive, it would take so long to see it all.
Mexico City is a mega city built on the ruins of the Aztec capital - I suppose it really is a must visit.
The history is literally rising up from the ground.
There is heaps to see.
Mexican food is not the best food in the world. Thank you for coming to my TED talk...
---
Thanks for reading along.
The next country update will come... after the next country.
Weekly updates will come...weekly.
Luke.
---