Denouement Diaries - Week 18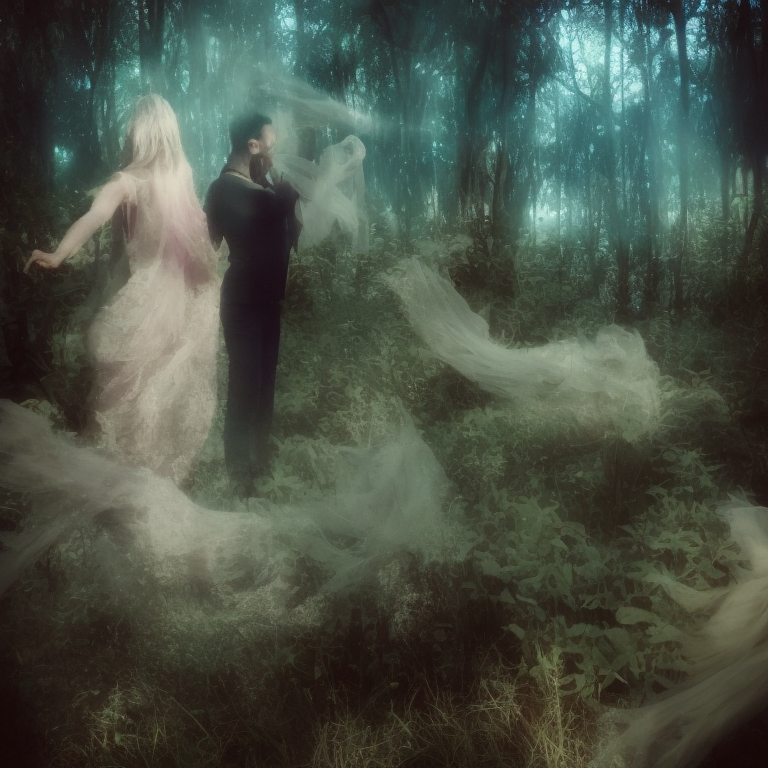 Essentially the ramblings of two adults that probably require adult supervision.
As usual, follow along at:
Anyway, let's get into it:
---
8/6/23 - Day 120: Merida, Mexico --> New Orleans, USA
Travel day
It sucked
0345 wakeup for a 0400 cab that we had organised through the hotel
Rolled out of bed and down to the lobby and into the cab
To the airport - pretty quick
Fairly easy through check in and security
Then sat down and had some breakfast that actually wasn't too bad
Then some pastry and coffee afterwards
Before boarding the first of three flights
Easy flight in to Monterey
We then did the terminal dance from the domestic arrivals to international departures
And copped a fee for Casey's extra bag
The morning then expanded from a 2 hour layover to a 4.5 hour layover because Spirit airlines sucks
Eventually on to the Spirit flight to Houston
Which was short
But then we had the Spanish Inquisition at the immigration desk because it seemed that the lady just could not believe that two people were travelling the world on a year off...
With carry on...
No one expects the Spanish Inquisition...
Very much thought we were going to be taken off for secondary questioning
Anyway got through and had a fairly short layover (due to Spirit delays)
Had some Chick Fil A - was excellent
Then on to the last flight
Arrived in New Orleans
And Sasha was their straight away to pick us up!!
Straight down into Jacques-Imos for some Louisiana dinner - was excellent
Then to our AirBnB by about 2200ish
And finally did some washing...
9/6/23 - Day 121: New Orleans
Slept in like degenerates
And wandered down to La Boulangerie on Magazine Street for coffee and pastries
Sasha had to read some EEGs at work...
Uber in to the French Quarter to find a store Casey had scoped out to get some new Pole Dancing heels - her current pair were broken
Found a really cool store, Casey tried on a bunch of stuff, left with some new heels
Wandered down to Cafe Du Monde for some coffee and Beignets - as excellent as I remember
Then back in to the French quarter stopping at a few galleries along the way (partly for their air conditioning...) - we particularly liked the art of Kezic
We stopped off at the 'Death Museum' - a fairly macabre place with lots of paraphernalia of American serial killers - was weird
Then Uber back to our AirBnB for a bit
Sasha was done reading EEGs, picked us up and took us on a bit of a food tour - The Pontchartran Hotel for mocktails overlooking the city, District Donuts for some snacks, wandering around Audubon Park, then back in to the French Quarter for mocktails at the Hotel Monteleone, Then dinner at Parasol's for some PoBoys - all excellent
Home and organised a swamp tour
10/6/23 - Day 122: Out on the Bayou
Rad day
Went and grabbed some iced coffees and snacks from French Truck
Then Sasha picked us up at around 11
Drove north out of town across the massive lake and into the bayous
To the boat tour company - Cajun Encounters
Was really cool - saw dozens of alligators, raccoons, birds, turtles, catfish etc
Then we drove back in to NOLA
Grabbed some more iced coffees
And went for sandwiches at Stein's Market and Deli - some good Rubens
Back to the AirBnB - started watching The Princess and the Frog
Got changed then Sasha picked us up and we headed in to the downtown to find a park
A homeless woman yelled at us as we found a park...
Then walked in to the French Qaurter
For Pride Parade
Grabbed a pack of cigars from a store along the way
The Parade was really cool
We found a bar that had windows opening on to street level on the route of the parade
Sat and had a good time people watching
Then went up to the balcony so we could watch the Parade from above
Top tier people watching
We got lots of beads...
Back to the car and drove to an awesome pizza place - Pizza Delicious
Had cigars and pizza
Then back via a snack stop at a servo
To continue watching the Princess and the Frog
11/6/23 - Day 123: New Orleans
Somewhat suprised by Sasha's text at abou 1125 that he was 5 minutes away
We may have slept in...
Threw some clothes on
Out into Sasha's car
Then towards downtown for brunch with Sasha's Neurology residents
Was fun
Had some coffees
Afterwards, they were all continuing on for their graduation
So we took an interval to go to Mayan's for some cigars
Then met back up with them all at a bar place with an outside area where Casey, Sasha and I smoked them
Went back to the accomodation for a bit and chilled
Before heading back in to the French Quarter to Preservation Hall to watch a Jazz Show
Which was fantastic
Just awesome
Popeyes on the way home - such good chicken
Then home and started watching the NOLA set American Horror Story season
12/6/23 - Day 124: New Orleans
Chill day
Little bit of a sleep in
Then over to French Truck for some coffee and breakfast
Casey went off to her Pole class on Canal street while I did some reading
Early in the afternoon when Casey was back we walked up to Stein's Deli to try and get some Rubens, but learned that it was shut on Mondays...
Uber'd back because it was so hot
And ordered some Popeyes to be delivered...
Good chicken
While we watched some American Horror
In the evening, Sasha picked us up and took us to his place
Watched a movie - 'Renfield' - Nic Cage movie set in New Orleans
And smoked some cigars
Then home to bed and pack up a bit
13/6/23 - Day 125: Airport Failures
Iced coffees and packing up
Then Sasha was able to give us a lift to the airport - what a man
Turned in to an annoying day
Went through security
Got some rubbish coffees as usual
Got to the gate (already delayed Spirit) and was hit with a bag fee for Casey's bag = annoyed
Boarded the flight
Sat on the tarmac for a while
Started to taxi
Then were notified that some sort of warning light in the cockpit would not turn off
So back to the gate and deplaned
Obviously not ideal because we had a connecting flight to Toronto later in the night; and accomodation booked in Toronto
And obviously were not going to make that
Got a refund from Spirit at the gate
Then tried to find another flight
But Spirit suck - took so long to get anything sorted at the gate that the last feasible flights from NOLA-Toronto had closed (I figured we could just walk to the relevant gate with downloaded boarding passes...)
So got annoyed and had some hot dogs and tried to book some more flights
Failed
So we messaged Sasha, packeed up and got an Uber back into NOLA
Got to Sasha's place
Then succeeded at booking some more flights in the morning
Went to whole foods and picked up some dinner, then Creole Creamery to get some ice cream dessert
And watched Milf Manor - absolutely compelling telvision...
Then sleeps - Sasha gave us his bed - BOG for that...
14/6/23 - Day 126: New Orleans, USA --> Toronto, Canada
Sasha, in his ongoing saintliness (or to get out of a Radiology meeting...) drove us to the airport in the morning.
Where we got an on time Frontier Airlines flight
Then transited through Orlando - which was an amazing airport
To the Lynx flight up to Toronto
Everything easy
Was always going to be difficult to catch Alix before her night shift started so I booked a hotel near the aiport for the night
Last time we were in Toronto Airport/Airport Hotels was on our way home from Cuba, grossly unerprepared for January weather...
Uber to the Hotel for the night
Had some Pizzas delivered
Watched 'The Proposal'
Sleeps
Stay tuned...
---