Denouement Dashboard - Euro Trip Ep. 8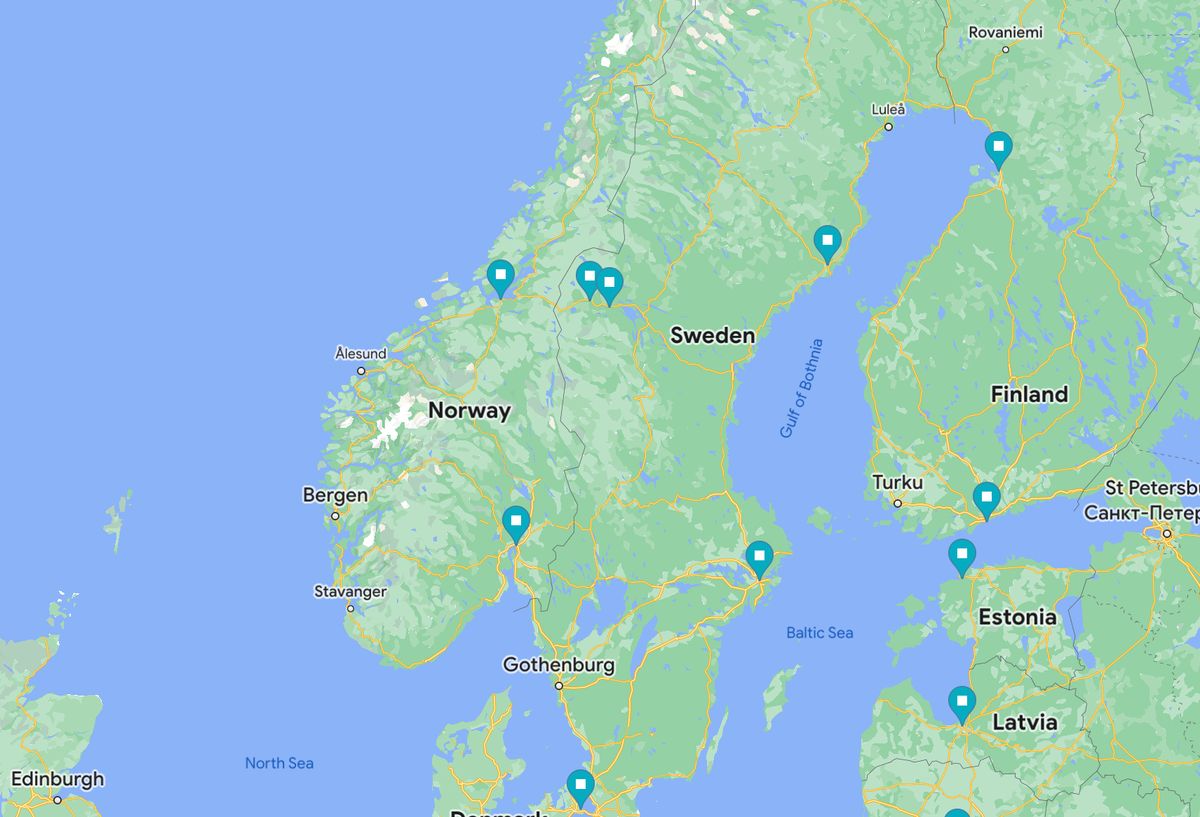 Since Europe is the size of a large Australian suburb, it will be too difficult to do 'Country Summaries' every couple of days as we cross borders. Since we are doing Europe as a road trip, I'm just going to do 'week-by-week' Dashboards, that will probably encompass a couple of countries at a time. Then an overall summary at the end.
As usual, follow along at:
Anyway, let's get into it:
---
Ep. 8: 19-25/8/23
Where We Went:
Sweden: Morsil, Stockholm
Norway: Trondheim, Oslo
Tracks:
Driving distance in 'Monsieur Gustave H. II', our lovely Renault Koleos:
Harbour and Fjord cruises (Oslo and Stockholm)
About 20km total - fairly gentle cruising.
Walking:
Total = 1,668.8 km
Running Total of Eurotrip Mileage = 12,286.8 km
Expenses:
Total Expenses for the 7 Days: $4,085.43 AUD
Expense per day = $583.63 AUD/Day
Specific Transport Expenses Total: $1,263.94 AUD
💡
Running Total for all expenses on the Expedition Denouement: $102,759.25 AUD total to date + $2,849.88 of future expenses already accounted for.
Travel Bingo:
I don't think I should make multiple bingo cards per week, so the running totals in Europe:
France: 15 'Influencers', 1 'Karen', 2 'Americans'
Belgium: 5 'Influencers', 1 'Khaki Queen'
Netherlands: 4 'Influencers', 2 'Americans' and 1 'They're Not Gonna Make It'
Luxembourg: 6 'Influencers'
Germany: 3 'Influencers', 2 'Americans'
Switzerland: 6 'Influencers'
Liechtenstein: 1 'American'
Poland: 2 'Influencers', 1 'Spiritual King'
Norway: 1 'Khaki Queen'
An explanation of Travel Bingo is here.
Relevant Media:
It turns out that Sweden produces a heap of fantastic musicians:
Famously the first Swedes to break into English language charts.
The OGs.
The GOATs.
But then there is:
Norway probably has produced less than Sweden from a media perspective (is this controversial? I have no idea...), but they still have some cool bits:
The scenery, obviously.
But I think some of the reindeer culture is based on the native Sami peoples.
Aurora - features in Frozen Soundtrack
Pixie little Norwegian singer
Thomas Bergersen (The Norwegian) and Nick Phoenix essentially made their own genre of Epic Music.
Culinary Corner by a Non-Foodie:
Coffee is pretty good up here. Outside of metro Paris, or Italy (where I haven't been in a long time), Scandinavia is up there with the best of European coffee culture.
Tips and Tricks:
Scandinavia is expensive. A good tip would be to not be an Australian with our pathetic Pacific Peso...
Alot of things are done with apps and online accounts. This frustrates me at baseline. But it does tend to work fairly well given...scandinavia. So tolls, parking etc.
Weather is fickle up here. Carry something warm and rainproof at all times...
Recommendations:
Stockholm needs more time than Helsinki or Oslo. All three are port cities but Stockholm is on a massive archipelago (Sweden overall claims something like 270,000 islands).
So Helsinki and Oslo - give yourself a couple of days.
Stockholm felt like it needed five. Regrets. But a good reason for us to go back.
Take a boat tour - we did in both Oslo and Stockholm and they were both worth it. Just for the point of seeing the fjords and islands.
The WWII resitance muesum in the castle on Oslo harbour was interesting (I like all that WWII history stuff).
In Stockholm, the Vasa museum of the 16th century warship that hilariously sunk on it's maiden voyage is incredible - there is a full (98% original - apparently the brackish water of Stockholm means that the salt-water ship worm doesnt eat the sunken timber boats) warship in a massive museum.
The ABBA museum in Stockholm is also a must see. I love them more after being there. I hadn't realised that all four of them were successful artists in Sweden prior to their Eurovision explosion in to English. 'Ring Ring' preceded that point. And I didn't realise how prolific they all were - after ABBA ended they all just kept producing - solo careers, duets, orchestras, movies, musicals. Amaxing bunch.
Summary:
The Scndis are - lovely, pretty, expensive.
We already have plans to ship a Troopy or van back to Norway and drive up the coast for 6 months to do it justice.
If pushed for time - just do the respective southern port cities.
---
Thanks for reading along.
The next weekly road trip update will come... next week.
And it will be the last European episode for while...
Luke.
---