Denouement Dashboard - Ecuador 🇪🇨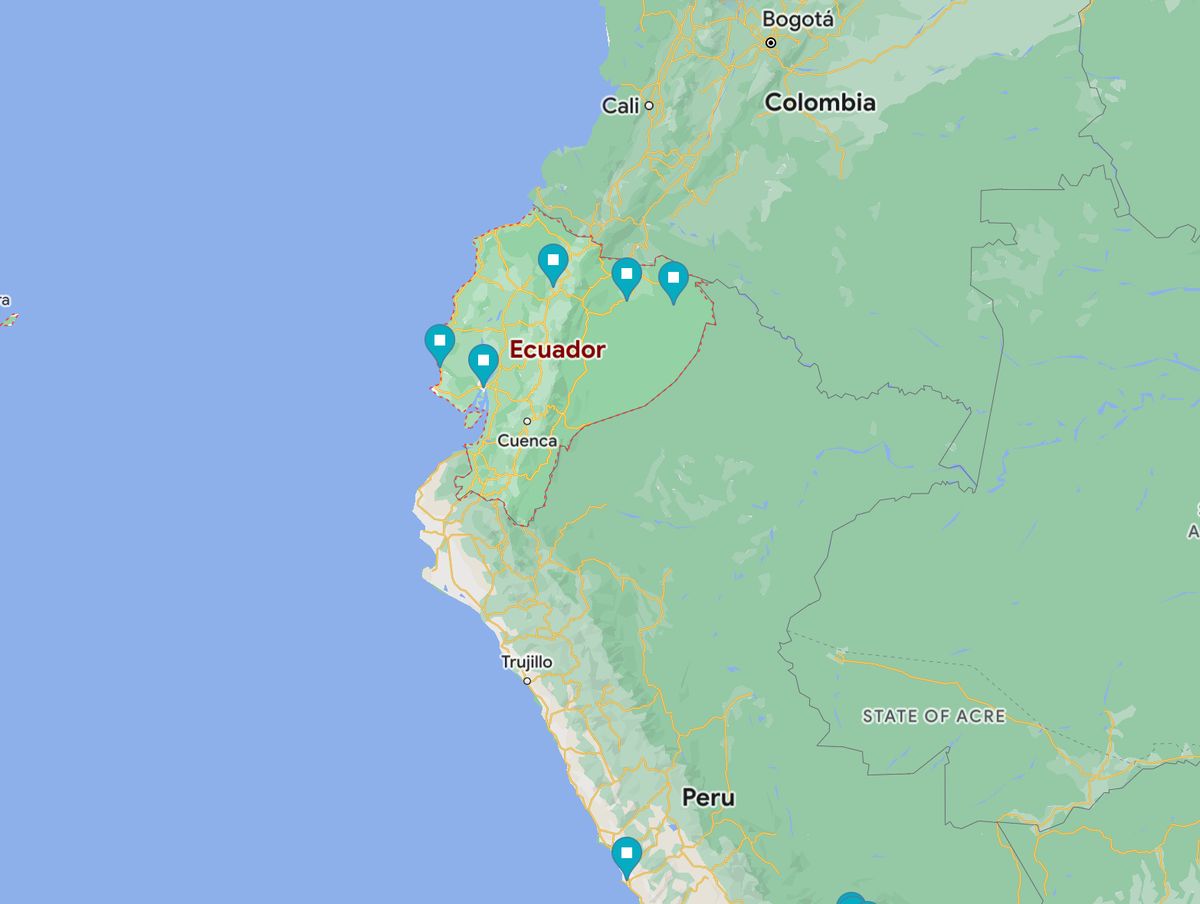 This is the place I will cover the stats of each country as we go.
As usual, follow along at:
Anyway, let's get into it:
---
Ecuador: 30/4/23 - 14/5/23
Tracks:
Rough rules: I will count the flight (or bus) TO that country as tracks IN that country.
Planes:
Lima --> Quito = 1,322 km
Quito --> Coca = 157 km
El Coca --> Quito --> Guayaquil = 438 km
Automobiles:
Probably only about 50km around Quito
Guayaquil --> Olon --> Guayaquil = 380 km
Boats:
About 100km worth of canoe travel in the Amazon
Walking:
Total = 2,521.5 km
Expenses:
Rough rules: I will count the flight (or bus) TO that country as an expense IN that country.
Total expense: $7,779.15 AUD
Total Days: 15 Days inclusive
Expense per day = $518.61 AUD/Day
Expenses Breakdown (mathematical, not emotional):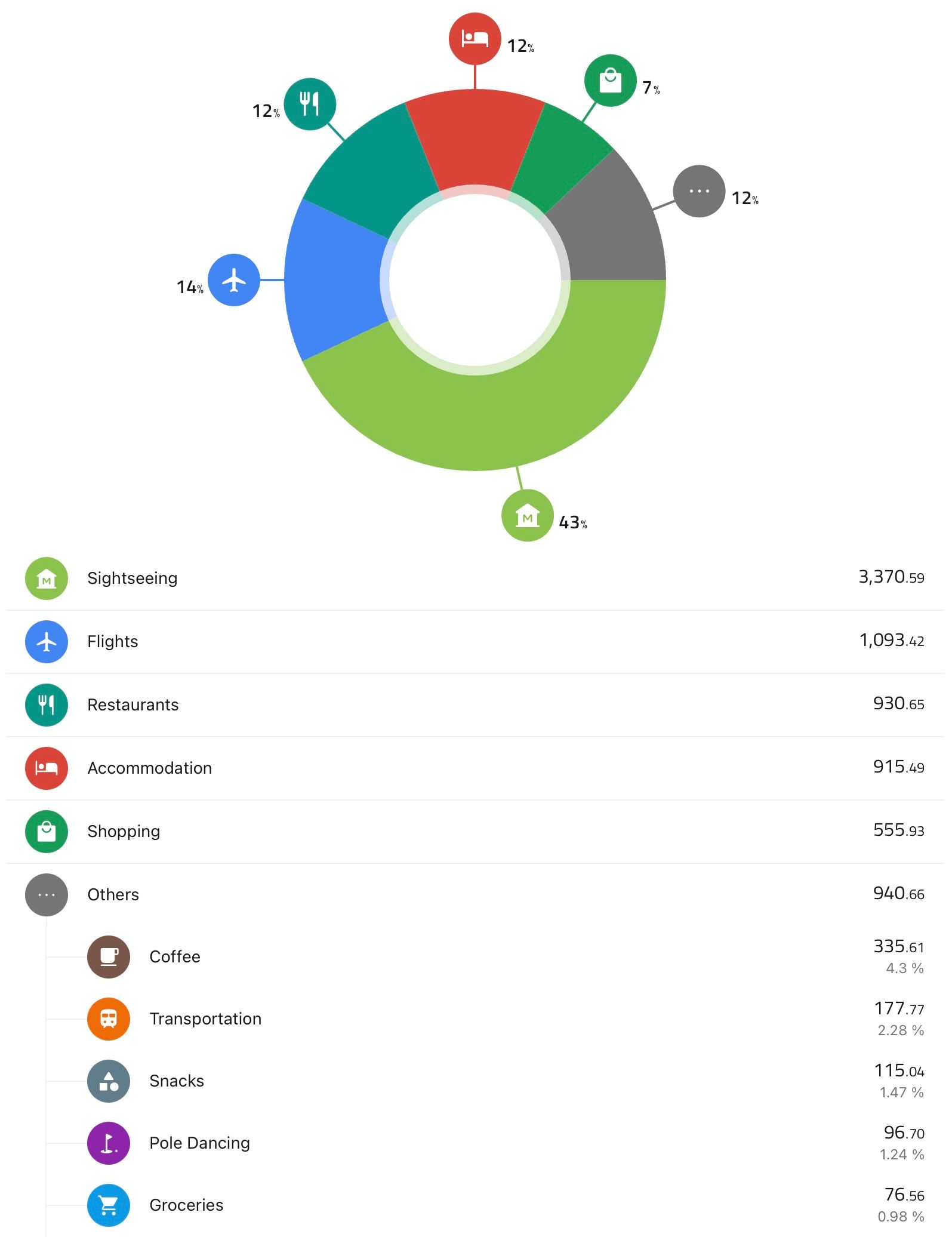 'Sightseeing' is massive here because it covered an inclusive Amazon tour - so it wrapped up accomodation and meals and activities under one line item.
Travel Bingo: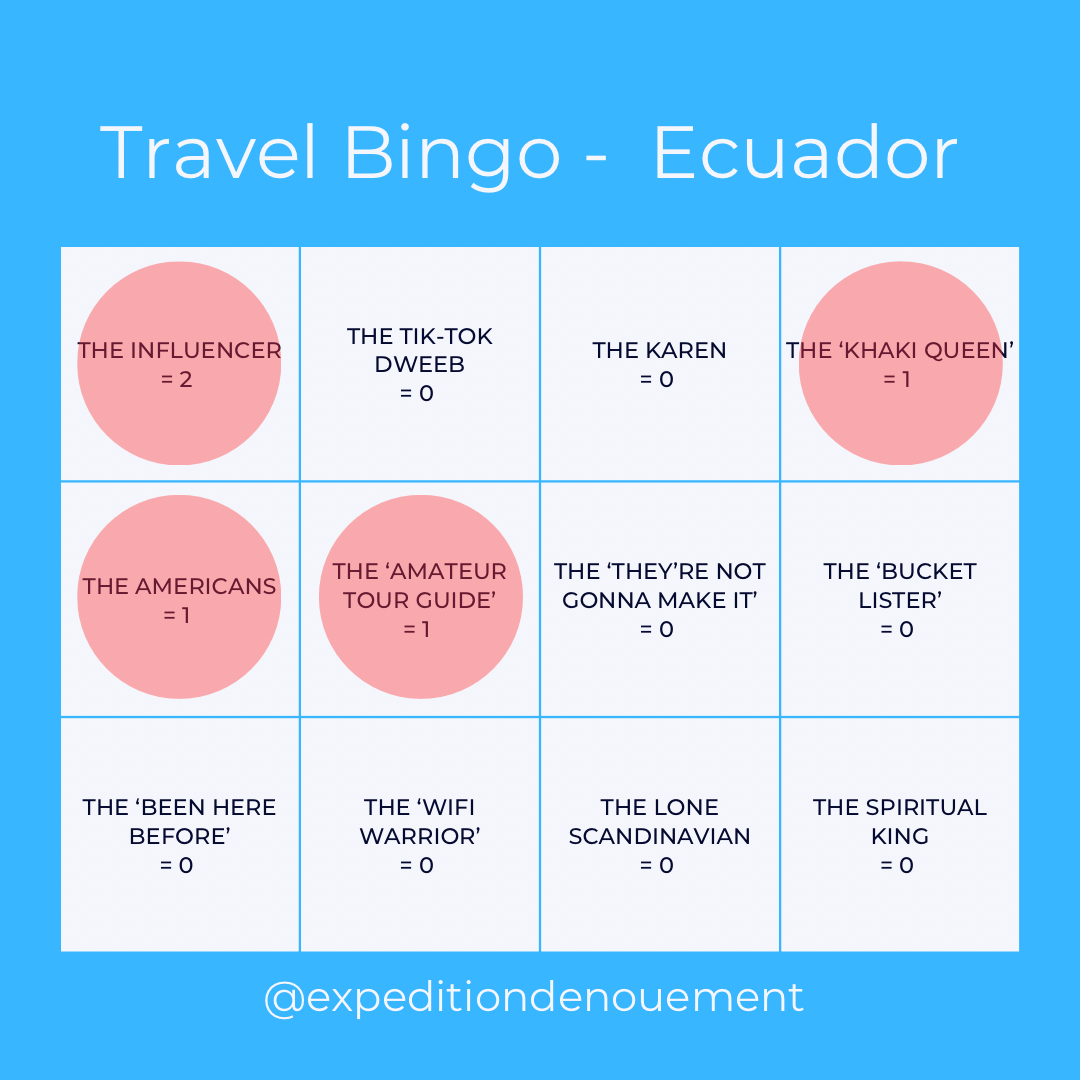 Unfortunately hiding in the Amazon for a little while really dropped the scores. And not a lot of tourists in Quito - it's just the political centre of Ecuador where lots of Ecuadorians live.
An explanation of Travel Bingo is here.
Culinary Corner by a Non-Foodie:
Coffee got good in Ecuador - they grow their own and export lots
In Quito - 'Coffee Factory' and 'La L'Artisan' were excellent
'Sweet and Coffee' is the Ecuadorian version of Starbucks - Starbucks never got a foothold here
Out on the coast in Olon - 'Noah Cafe' and 'Tortuga Cafe'
In Montanita, 'Shankhe' is a super cool restaurant on the sand
Corn and rice is everywhere in all foods at all times
Out on the coast seafood is king - ceviche is very popular and crabs are a staple
Tips and Tricks:
The Spanish in Ecuador was as understandable as it has been so far.
If you are going to the Amazon, you need binoculars - get good ones, they are worth it.
Central Quito felt safe - we walked around the Centro with no issues.In Guayaquil you will need to Cab or Uber everywhere. It's not a place for long walks to explore.
Uber works.
Use cash more than cards - Ecuador has ridiculous requirements for identity security. You will need to show identification to tap and go for a coffee, and buying things online (movie tickets) was impossible.
Recommendations:
Stay near the central park of Quito to be close to cafes, restaurants and easily walkable outdoor areas.
In Quito, definitely take the teleferico to the mountains above the town for a look - it is spectacular.
Take a Cab or Uber from Quito out to the 'Middle of the World' monument to stand on the equator. That's literally all that's there. Don't spend too much time on it.
If going to the Ecuadorian Amazon, don't go to 'Eden Lodge' like we did. Just go to 'Selva Lodge'. Much shorter (by several hours) canoe ride and better service.
And your starting point for Amazon tours will be Coca - there is practically nothing there for you, stay no longer than one night at the end of your Amazon tour.
In Guayaquil you will need to stay in a safe area with doormen and gates - there are curfews and police everywhere. Think nice hotels, probably not random AirBnBs. So use Guayaquil as a stop out to the coast.
Go to Olon/Montanita for the beach. Then hit up Paola Banks for surf lessons - she is completely fantastic.
Summary:
Ecuador is unfortunately the next in the long line of South American countries with political instability and rampant corruption.
The Narcos have a presence there as well which has led to plenty of violent crime in places like Guayaquil.
As tourists WHO DO NOT PARTAKE IN THE NARCO ECONOMY IN ANY WAY, you will not be a target.
But unfortunately this means that a lot of life in Guayaquil, for those with the means, is car transit between secure destinations guarded by men with guns - gated community, shopping centre, dining plaza, office.
Quito is the political centre and there have been violent protests there within the last 12 months - none while we were there.
While Guayaquil seemed more like the economic centre with massive disparities between the haves and have nots.
Ecuador pobably has the easiest accessible Amazon in South America.
The beach is excellent - you'll find locals mixed with lots of South American tourists mixed with retired Americans with beach houses who play bongos at cafes.
---
Thanks for reading along.
The next country update will come... after the next country.
Weekly updates will come...weekly.
Luke.
---