Denouement Diaries - Week 13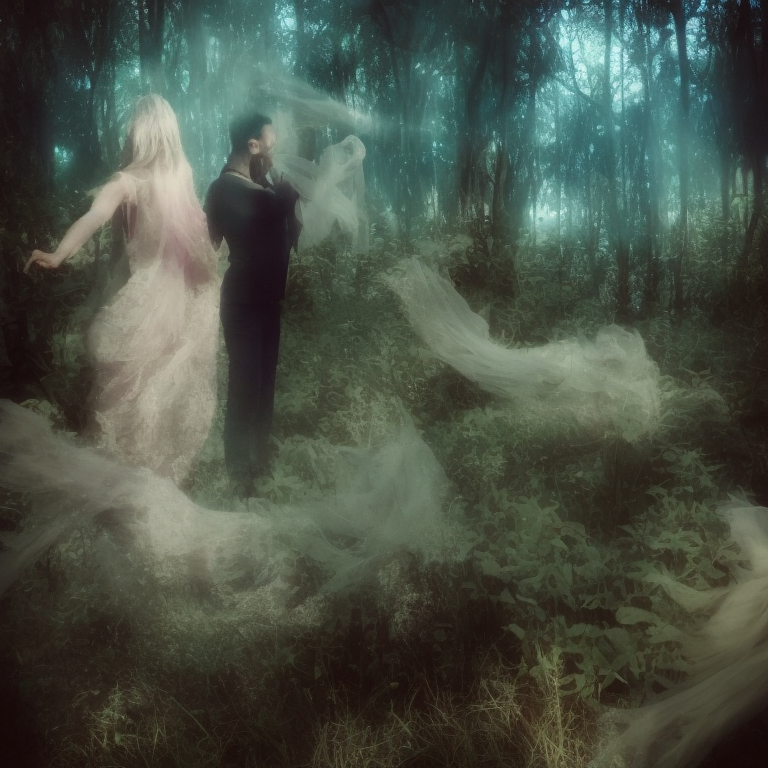 Essentially the ramblings of two adults that probably require adult supervision.
As usual, follow along at:
Anyway let's get into it:
---
4/5/23 - Day 85: Quito --> The Amazon!
Up early unfortunately
All packed
Gave our swipe card to the security guy at the desk
And got in our Uber that was waiting for us
Tokyo drift Vin Diesel drove it like he stole it
Got to the airport
Had to check Casey's little bag unfortunately for some reason
Then went through security and sat for some breakfast
Into plane
Very short flight
Got out though the gate
Stood around for a while waiting to see someone from our Amazon lodge
Random dude approaches us at the airport
No shirt
No sign
Says "Eden?"
We say yes - presumably this is the guide
We get into a taxi
We drive to the river front
And are told we will wait 5 minutes for the boat
We stand around in the shade
Then go and ask what the guide is doing - he has been chatting to the cab driver
Then we walk a couple of hundred metres down the path to the large covered market area
We sit at a table
Our guide points out the bugs cooking
Ok
A random person walks up and says hello to our guide, shakes all our hands, then walks away
We have no idea who this is
I ask "when is the boat coming"
He says 2 minutes
We walk down to the waterfront, down the dirt of the riverbank and find the boat
We get on the boat
And sit on some timber planks
Put our bags on the pallet
We sit for a while
We ask what we are waiting for
He says "the chef"
We eventually leave without anyone else boarding (30mins)
He tells us 4 hours of boat
Clearly different to the 2.5 in the email
During which we are drenched in a thunderstorm - why does this boat have no front or sides when every boat overtaking us does?
No dry box at all for electronics
We are handed some packed bowls of warm food for lunch - we eat as we dry off
Nearly 4 hours in we ask if there are toilets anywhere?
We arrive at the mud bank
How does anyone elderly or with actual luggage do this!?
We have to ask if we take our bags at this point?
He just literally won't give any directions?
We stand on the bank and we are given gumboots - I sort of take off my shoes one handed with my bags and hop my wet-socked feet into the boots
Casey puts her gumboots on without socks - bit difficult to unpack a bag on a mud bank and fish out some socks
We walk in silence for 30 mins
He stops a few times - I have to ask what we are looking at
We keep walking
Arrive at lagoon, boat across, arrive at the lodge
The place looks like it has been packed up for storage
We are the only ones staying here for the whole week
Which makes the absolute hassle we went through to pay the bill weirdly funny
Points to filtered water station of which there is none, need to find someone to give us water
We are told that lunch is at 1300 and dinner at 1930
We sit for hours until dinner
Have dinner
Watch some of 'Jungle' in bed
Sleeps under mosquito nets
5/5/23 - Day 86: More Amazon!
Early wake up
Breakfast at 0600
Then a walk through the jungle
To a massive viewing platform at an enormous tree
About 12 flights of stairs straight up
Then spent an hour or so at the top
Just watching birds
And saw some wooly monkeys
Lots of toucans
Back and we sat around the lodge for a while reading
And finished 'Jungle'
Then lunch
Food is pretty ordinary but ok
Then sat around until 1500
When we did a boat tour for like three hours
We saw heaps
Howler, squirrel and cappucin monkeys
Casey had the full list
Sat around for a bit until dinner - reading, napping
We both felt a bit tired actually
Dinner meh
Overall the wildlife has sort of redeemed this place a bit - the touristy side of things is still lacking - our dude doesn't actually talk much, English is ordinary, doesn't do anything about explanation or education, just walks silently ahead, periodically says 'blue bird' or whatever, sometimes has to be prompted what we have stopped to look for
And then for some reason he is sitting with Casey and I for every meal
While the rest of the staff sit around on the deck
Just not very professional I think - it's costing us about $600/night to stay here…
6/5/23 - Day 87: And More Amazon!!
Up just before 0600 and out to breakfast
Breakfast pretty ordinary
But then a walk in the jungle
Pretty cool
Saw some jaguar footprints
Nearly some spider monkeys - they ran away in the trees
Lots of bugs
And birds
Back and chilling around camp
Read lots
And watched 'Hangman' on Prime - cool simple Al Pacino movie
The guides came and grabbed us because they saw some otters
We got the boat across the lagoon and saw a family of them
Super cool
Giant Amazon river otters
They kind of just 'harumph' at you
After lunch on the afternoon we did a boat ride
Saw heaps
Dinner - haha ordinary
Then a night walk - spiders are literally everywhere, huge tarantulas, frogs, lizards
Then sleeps
7/5/23 - Day 88: Still in the Amazon!!
Up a bit later
Breakfast at 0700
Then a boat ride
Was awesome
Saw heaps of squirrel monkeys
And cappucin monkeys jumping over the river - and falling in
And a sloth
And spider monkeys
Very cool
After lunch we did a walk to the viewing tower again - didn't see as much this time
And super hot
Dinner was shit - but we are used to it by now
And in the night we had a paddle on the lagoon by epic moonlight
Saw some birds and fishies
No caiman though
8/5/23 - Day 89: Back to El Coca
Casey woke up early to the sound of some monkeys so watched them rustling through the trees near our room
Woke up at 0700 for last breakfast
Then finished packing up and whacked on some gumboots for the trip out
Short boat through the lagoon then a 30 min walk through the jungle and cacao/coffee grove to the river
No boat
Had to wait about 20 minutes for it to arrive
Then just 4 hours of sitting on a plank back to Coca
We asked our guide if there were any hotels around and he showed us one on the same street as the dock
No tips
We bid our guide farewell
They had plenty of rooms
Checked in
Then went and grabbed some lunch at a cafe on the corner
They had steaks - very enjoyable - I don't even know if they were good we were just craving some nutrients
Very South American though - a long table full of cops all casual, but armed; Crazy people coming up and wishing us a good meal; beggars asking for money; all the while reggaeton played very loudly
Back to our hotel to throughly shower off the Amazon and clean some gear
And chill and watch the rest of 'Tarzan'
And snacks
Later in the evening we got some frozen yoghurt from the shop next to the hotel and called that dinner
And watched 'The Rundown/Welcome to the Jungle'
Chilled
Plotted our plan to get the last night of our Amazon stay refunded since we had returned a night early so as to be able to actually make our flight
9/5/23 - Day 90: El Coca --> Guayaquil
Had breajfast at the hotel in El Coca
Then grabbed bags and the reception staff called us a cab
It's literally about 3 monutes to the aiport...
Easy check in
Then chilled in the departure gate
It's a very short flight back to Quito - really only 20 minutes or so
But some crazy princess in front of Casey still had to smash her chair back into sleeping position before takeoff
Out and in to Quito airport
Had to go through another security scan for some reason - we never left the secure side
Anyway, sat at the airport cafe and had some lunch-ish snacks
Then to the departure gate
We were stopped as Casey was told she had to check her bag of pole gear
We explained that we had literally just caught a flight here with LATAM as carry on and there were no issues
Some gate attendant took a surreptitious photo of us on her phone during this
Weird
But we boarded with no issues
Another short flight
Then in to Guayaquil
Meli picked us up out the front straight away!!
And we headed for ice cream - was very good
Went to Meli's grandparents' house and dropped off bags
Chilled there while Meli swapped some cars around
Then headed out to dinner - a place with typical Ecuadorian food was shut so we had some Japanese
Then home for sleeps
10/5/23 - Day 91: Guayaquil
Little sleep in
Then out for breakfast with Meli
After which she took us on a little city tour down to the Malecon and up into the Barrio Las Penas - the old suburb of Guayaquil that wasn't burned down way back when
Bit of a walk but a nice view at the top
Later we headed for lunch at a very typical Ecuadorian restaurant - where we smashed some crabs - was fun
Then some coffees after at a nice little cafe
In the afternoon, Meli dripped us off at a shopping centre while she went to teach a marketing class at the University
From there I dropped Casey off at a pole class then just chilled back at the shops and had dinner at Chili's
Then picked up Casey, cab to the university and went home with Meli
Stay tuned...
---