Denouement Dashboard - Canada (Toronto) 🇨🇦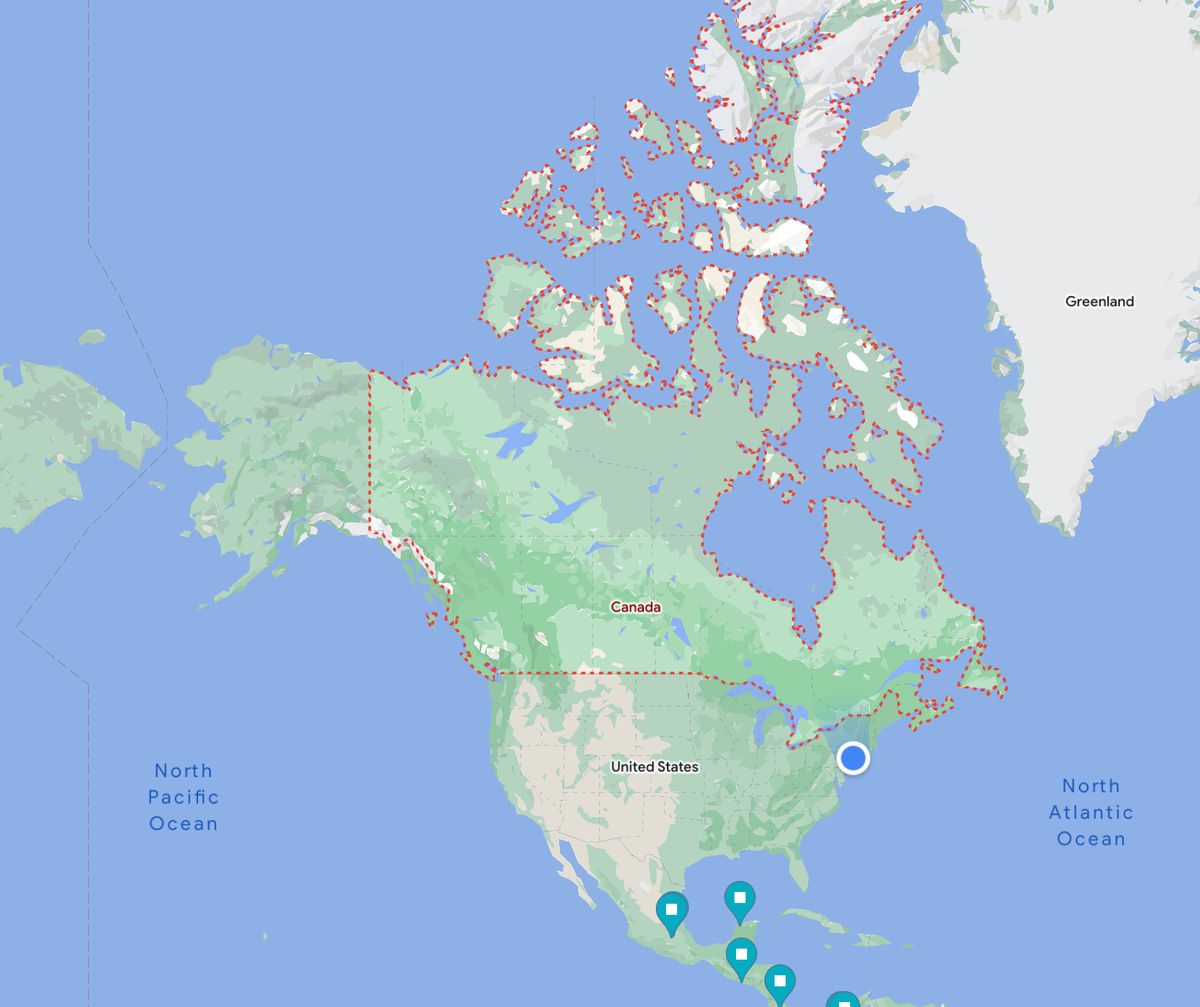 This is the place I will cover the stats of each country as we go.
As usual, follow along at:
Anyway, let's get into it:
---
Side Note: This edition will be a little out of order as we ducked in to Canada in the midst of a little United States circuit. So you'll get the Canada (Toronto) bit now, then the United States edition once that leg is finished.
---
Canada: 14-18/6/23
Tracks:
Rough rules: I will count the flight (or bus) TO that country as tracks IN that country.
Planes:
New Orleans --> Orlando --> Toronto = 2,686 km
Automobiles:
Toronto --> Niagara --> Toronto = 254 km
Toronto --> Hamilton Airport = 84 km
Boats:
About 800m on the Niagara falls boat...
Walking:
Total = 3,056.5 km
Expenses:
Rough rules: I will count the flight (or bus) TO that country as an expense IN that country.
Total expense: $2,264.58 AUD
Total Days: 5 Days inclusive
Expense per day = $452.92 AUD/Day
Expenses Breakdown (mathematical, not emotional):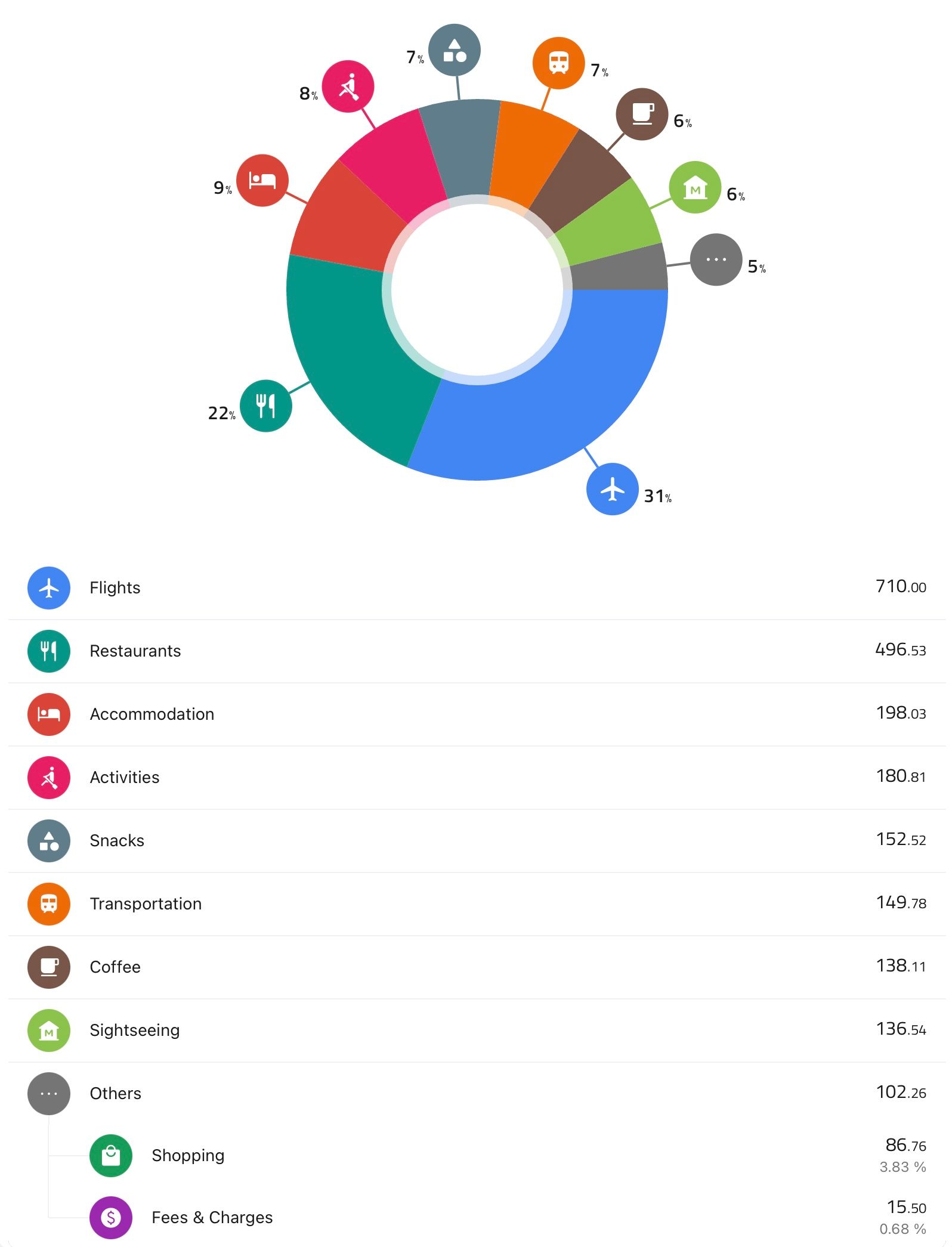 The accomodation line item is greatly reduced because we stayed with Alix. Thanks, Alix!!
This was partly by necessity - Toronto accomodation listings are insane; I mean actually detached from reality...
Travel Bingo: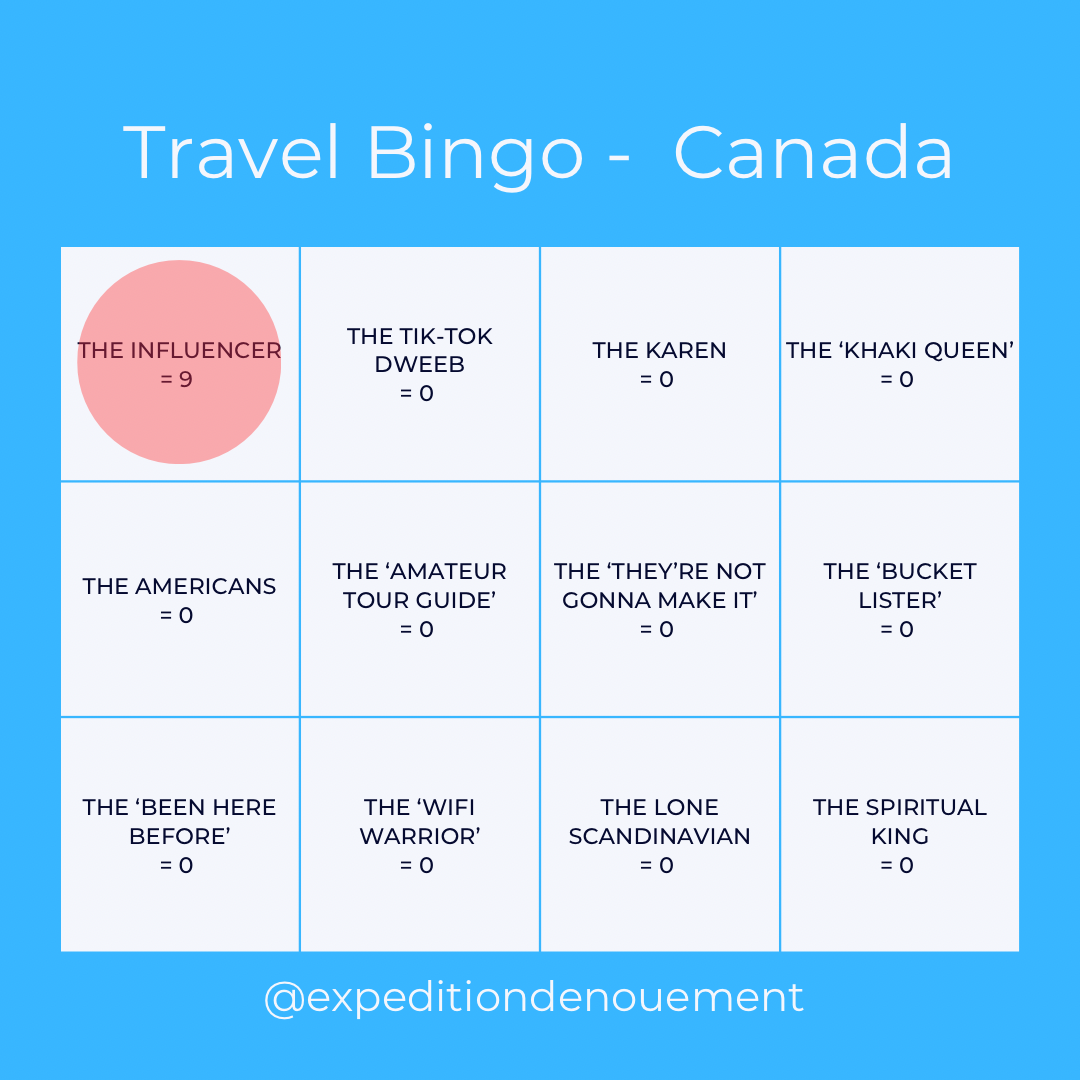 Just influencers. It was all I could find. Toronto is a fairly trendy place...
The Canadian trope of politeness is completely borne out. They are lovely people. Quite a striking change from their southern neighbours...
An explanation of Travel Bingo is here.
Relevant Media:
I will leave you with some of Canada's great outputs...
And the best thing to ever come out of Canada
Culinary Corner by a Non-Foodie:
Found Coffee - run by an Australian (I'm told) so serves excellent breakfasts and coffee.
Pizzeria Badiali - Extremely popular pizza place that we had to book our order ahead by about a week; otherwise you line up outside for whatever is left over.
Anywhere on Ossington Avenue - there are Michelin recommended restaurants, cafes, bakeries everywhere.
Avondale Dairy Bars - Some of the best ice cream you can get. We had it on the way home from Niagara falls.
Tips and Tricks:
Don't fly with Spirit airlines. They are a cheap North American flight option but they are not worth it - they will be reliably delayed, cancelled, delayed...or delayed.
Recommendations:
Ossington avenue is a trendy little area full of bars, cafes and restaurants.
Then Trinity Bellwoods Park is a fun place to sit in the sun with a picnic.
Niagara falls is easily driveable and can be done as a day/half-day trip. It is a really fun little boat tour with an amazing view of the walls. You will get wet. They give you ponchos.
Go and have a look at the CN Tower - you can't miss it and it has amazing views.
Summary:
We had a fabulous time in Toronto. And we loved cathing up with Alix.
Toronto is an expensive town. Comparable to the big cities in the United States further south.
---
Thanks for reading along.
The next country update will come... after the next country.
Weekly updates will come...weekly.
Luke.
---