Denouement Dashboard - Euro Trip Ep. 5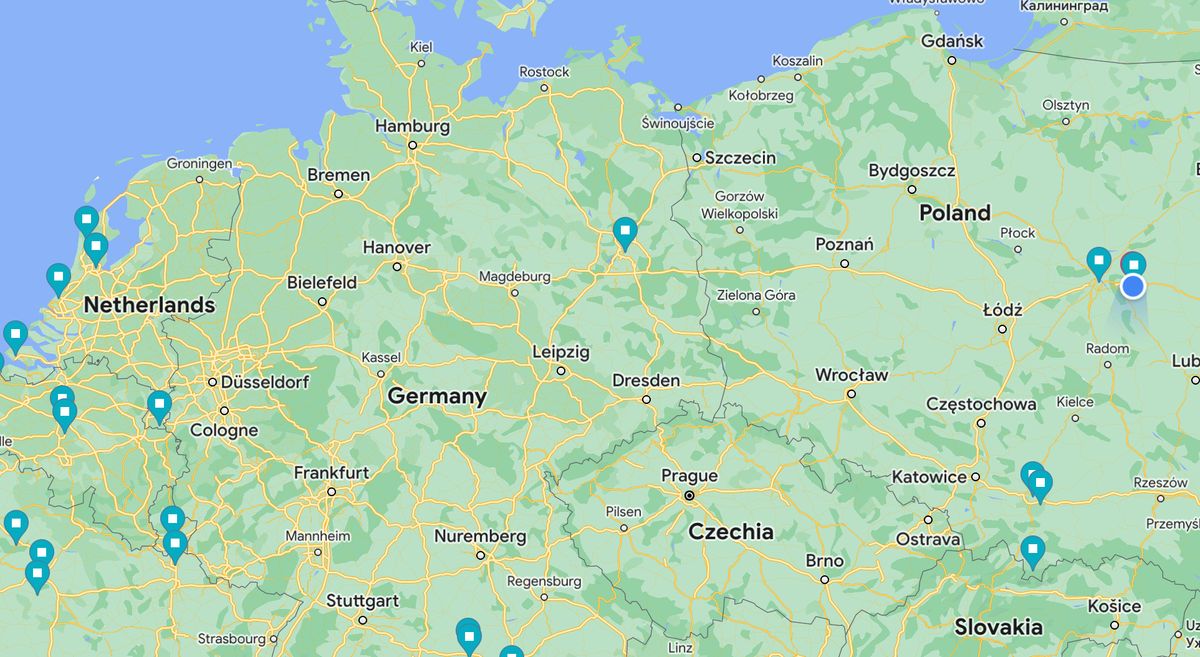 Since Europe is the size of a large Australian suburb, it will be too difficult to do 'Country Summaries' every couple of days as we cross borders. Since we are doing Europe as a road trip, I'm just going to to 'week-by-week' Dashboards, that will probably encompass a couple of countries at a time. Then an overall summary at the end.
As usual, follow along at:
Anyway, let's get into it:
---
Ep. 4: 29/7 - 4/8/23
Where We Went:
Germany: Berlin
Poland: Warsaw, Mińsk Mazowiecki, Kraków, Zakopane, The Tatra Mountains, Wieliczka Salt Mine
Tracks:
Driving distance in 'Monsieur Gustave H.', our lovely Renault Scenic:
Walking:
Total =  2,155.5 km
Running Total of Eurotrip Mileage = 7,645.4 km
Expenses:
Total Expenses for the 7 Days: $2,885.55 AUD
Expense per day = $412.22 AUD/Day
Specific Transport Expenses Total: $1,184.99 AUD
💡
Running Total for all expenses on the Expedition Denouement: $92,678.82 AUD total to date + $3,526.75 of future expenses already accounted for
Travel Bingo:
I don't think I should make multiple bingo cards per week, so the running totals in Europe:
France: 15 'Influencers', 1 'Karen', 2 'Americans'
Belgium: 5 'Influencers', 1 'Khaki Queen'
Netherlands: 4 'Influencers', 2 'Americans' and 1 'They're Not Gonna Make It'
Luxembourg: 6 'Influencers'
Germany: 3 'Influencers', 2 'Americans'
Switzerland: 6 'Influencers'
Liechtenstein: 1 'American'
Poland: 1 'Influencer'
An explanation of Travel Bingo is here.
Relevant Media:
Germany/Berlin: 'The Man from UNCLE', 'Atomic Blonde', Then basically every movie set in the Second World War...
Poland/Warsaw: There are a few old movies about the Warsaw uprising in 1944 which I have to get around to.
And once again, German Reggae:
https://spotify.link/y2ECnrLv1Bb
https://spotify.link/FF2sMEPv1Bb
Culinary Corner by a Non-Foodie:
Polish service stations are weirdly good for snacks on a roadtrip.
The servos called 'Orlen' have strangely good coffee from their machines.
And they all will serve hotdogs. Really tasty hotdogs...
In Warsaw, some nice modern Polish food can be found at 'LAS - Lokalna Atrakcja Stolicy'.
Tips and Tricks:
In Berlin, you can use an app to book and organise your tickets for public transport: BVG Tickets
An I think Europe-wide, there is an app that is good for hiking with all the trails: Mapy.cz
Recommendations:
Berlin is just full of history - every corner. No need for specific recommendations. Just walk.
Public transport in Berlin is very accessible, and easier than parking in the centro.
Walk along the river in Warsaw, lots of nice paths and more and more cafes and nice restaurants popping up in recent years, apparently.
Kraków is a very well preserved old city and worth a look.
And the Wieliczka Salt Mine is inredible.
For those that like hiking - the Tartra mountains in the south on the Slovakian border are very nice, and easily accessible.
Summary:
Bit of a big driving week.
Did some hiking in the mountains. And ate lots of Polish food.
Less cyclists around here, so a bit less worrying.
---
Thanks for reading along.
The next weekly road trip update will come... next week.
Luke.
---