Denouement Diaries - Week 11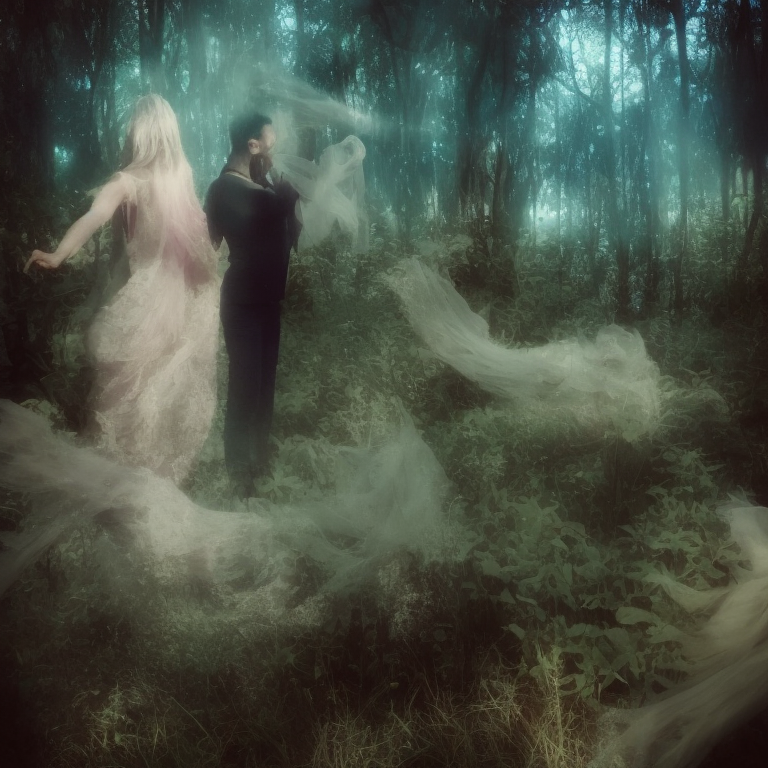 Essentially the ramblings of two adults that probably require adult supervision.
As usual, follow along at:
And...here. Anyway let's get into it:
20/4/23 - Day 71: Lima
Had a reasonable sleep in at the airport hotel
Headed down to breakfast before packing up
Breakfast not included - paid at the desk
Chilled in the breakfast area for a while
Packed up and checked out and waited in the lobby for our transfer
Transfer in to Lima proper probably took 45 minutes - some good traffic in Lima
Bit early for check in so we left our bags in the lobby and went for a walk
Casey got her nails did
Then we had some nice Asian food for lunch before going back over to the hotel to check in
Which didn't leave much time before the start of this whole organised Peru Tour we had opted for
With first event being a city tour in the afternoon
Buzzed by the reception
So down we went and founf Narda our tour guide
In to a van
Picked up a lovely Ecuadorian couple and a glamorous mother daughter pair from Colombia - filming literally everything possible for their social media
In to the old town - Lima is quite spectacular, some of the better looking Spanish town centres I've seen on the trip so far
Tried some chocolate, saw some traditional alpaca and llama crafts
Then some more time in the van, in hectic traffic by this point, seeing the olive plantation that has been maintained for a couple of hundred years in a public park, some of the nicer suburbs
Then on to the waterfront, by which time it was dark, to Parque del Amor
Then dropped off
By this point, back in wifi, we see a message sent at nearly 1800 from the tour operator that our morning pickup would be at 0400 tomorrow...
Unthrilled
21/4/23 - Day 72: Paracas, Ica, Huacachina (Casey) + Lima City (Luke)
I woke up at 0330 to get ready for this tour thing
The day plan involved a total of 10 hours of driving to go and see an oasis thing surrounded by bars, do some sandboarding and dune buggy rides
I went back to bed
Casey went - best of luck
I woke up at a reasonable time and took myself to the hotel breakfast
While Casey was just arriving at her first stop after nearly 4 hours of driving
I eventually wandered up to a nearly 1000 year old archaeological site smack in the suburbs of Lima (Miraflores)
While Casey saw some seals and a dolphin and lots of bird poo from a boat
I grabbed some lunch
While Casey was getting covered in sand
Then I wandered to the coast for the afternoon - and watched the surfers and paragliders over crepes, smoothie and coffee
While Casey was on a crazy long van ride home
I watched a movie
We both had pretty good days
Casey made a new New Zeaand friend - crazy ladies seem to find each other
22/4/23 - Day 73: Lima --> Cusco
Bit of a transit day
Picked up from our hotel at 0700
Casey was pretty much still in bed when reception called
I had managed to squeeze in a little breakfast
Easy transit to the airport
Then annoying airport bureaucracy again...
Arriving to Lima had been fine
Departing from Lima was annoying
Their were random securtiy dudes checking passports and boarding passes from the carpark - we obviously didnt have a boarding pass yet, and I mean non-traveling family members could have been coming to see off relatives...
Anyway a lovely attendent got us some boarding passes
And we headed to securtiy
Which was just nuts
I've realised good security sectors in airports are large and quiet
It keeps everyone's stress down
This was the opposite
People were just about running to thrown their bags on conveyors
Things were beeping
Nuts
Through and to departure
Sat and got a coffee
Then the return of the famous South American line was observed
People were shoving each other lining up to get on to a plane - with assigned seats...
Two random middle aged women were even checking other people's seat numbers and telling them where they should line up
I added two ticks to the bingo card for 'Karens'...
The flight was alright
The descent in to Cusco is probably one of the best flight routes I have ever taken
The departure out of Ushuaia a close second
Just amazing scenery flying past the mountains
Naturally, a round of applause broke out when we landed...
Straight off and found a staff member of our tour operator - I had never seen my name on an arrivals hall placard before...
In to Lima, up to our hotel, is nice
Walked back down in to the old town and, again, amazing Spanish Old Town
We checked out a few plazas
Then the Convent - which was quite stunning
Had some lunch
Coffee overlooking Plaza de Armas
Did a bit of shopping - I have really worn through some shirts and need to start replacing them - one bag travel...
Taxi back up to the hotel - hills in Peru are not for walking...
Chilled, planned for the next few days which sound fun
Then vegged in our room
Ordered some food delivery
And watched, of course, "The Emperor's New Groove"
Epic movie
23/4/23 - Day 74: Chinchero, Moray, Ollantaytambo
Up a little early
Still had some time to have some breakfast while Casey was waking up
She got mad I had a coffee without her
Had a coffee with her...
Downstairs and onto bus with Jaime, our guide
Set off West out of Cusco
First stop was some Textile ladies in Chinchero
Very much the kind of place where you get given some tea, watch a deomstration, then buy stuff
The tea was amazing, and the demonstration of traditional manufacturing of textiles was really cool
We did not buy anything
Onwards to Moray, the Incan laboratory where they would experiement with different seeds and crops in different micro-climates before transferring them to places like Machu Picchu
Then to a traditional salt mine - a salt water spring from the mountains is diverted into drying ponds which are then harvested by hand
Brutal but really cool - also ancient, Incas etc
Fell asleep on the bus - woke up at a lunch place - had the usual random buffet
Then to Ollantaybo train station - an old town in the sacred valley that was a stop on the Inca trail
Train was cool - awesome views of the valley as you roll in to Aguas Caliente
Met a nice couple on the way
A lovely fellow was waiting at the station and took us to our hotel
Ditched the bags then found a place for dinner
Then back and sleep because of the early start for Machu Picchu in the morning
24/4/23 - Day 75: Machu Picchu
Early start - breakfast at 0600
Casey threw her undies in toilet somehow while she was getting dressed...
Jaime met us and we set off at around 0630
To the bus station
The buses do the last bit of the Inca trail up the mountain
To the Machu Picchu entrance
Laughed at some cranky Italians who weren't being allowed to take their massive hiking packs into the complex
Started the walk up to the top of the mountain
Very cloudy
Very obscured views of the ancient city
But then the clounds would roll over below us and we had a really nice view
Super cool
Walked all through the old city - temples, sundials, agricultural sector, religious sector, residential sector
Really amazing that it wasn't even finished
Back down via the buses
Had lunch with Jaime
Who kind of then suggested we pay for his lunch
Bit shocked - so did
Left a bad taste though - it's not like he was working for free and depending on tips or something
We went and had a coffee and pondered - are we just meal tickets for locals? Should we just be endlessly pessimistic about any interaction? What is life?
Grabbed our bags from the hotel and headed to the train station to wait for our train
Easy train ride
A lovely fellow waiting with my name on a board - easy drive back to Cusco
Back at the hotel around 1700
Had dinner at the attached hotel restaunt
Sleeps
Because the next day starts at 0345
25/4/23 - Day 76: Rainbow Mountain
Yep - 0345 wakeup
Bullshit
Into a van by 0400
Drove around Cusco picking up other people for the tour
Fell asleep
Woke up as we arrived at the breakfast place
Lined up outside in the cold as we filed past the buffet thing and took our seats inside
Then after breakfast off to the rainbow mountain
It's a walk...
The first half is fairly easy then it...gets steeper
I took a horse for part of the way
No shame in that...
Casey cought up to me by the top
It was fairly amazing
Coloured mountain was cool
About 5000m elevation - very tiring
But the massive snow covered mountain behind it was even better
Did the usual round of photos
And we ate some doritos and drank some fizzy drinks
As we headed back down, we got some choccies for the walk
Back to the van, while Casey fed our crappy packed hotel lunch (literally two pieces of white bread with a single piece of cheese) to the wild dogs
Eventually our van crew arrived back and we headed off
Back to the same place we had breakfast, for lunch
We were exhausted
After lunch back into the van for a couple of hours back to Cusco
Knackered
Decided that we won't do the whole thing again tomorrow for the sake of looking at a lake - we've seen some lakes and needed the rest
Am I getting old...?
26/4/23 - Day 77: Cusco
We had decided yesterday evening not to do another 0445 start to see a lake
I had messaged the tour company in the afternoon but received no response
So true to form our room rang at 0445 to tell us that our bus was here
Go without us please
Sleep in
Breakfast at the hotel
Wandered down into square
Coffee and cake
Casey got herself a new jumper
Cab up to Sacsayhuaman, massive Incan citadel thing with enormous rocks making the walls
Look around
Lay down with llamas
Walked over to the Christ statue
Annoying dude trying to sell horse riding tour while we gasping for air catching our breath
Then walked up to Q'enco, some old Incan religious ruins carved out of the hillside
Saw many Insta bitches
Weird that we were in the middle of eucalyptus forest - felt like home
Cab back down into Plaza d'Armas
Had essentially a late lunch/dinner at a nice restaurant
Really good food
Watched a group of Israelis blow a horn and wave their flag around in the middle of the square - strange
Casey got a massage and I got a coffee
I was offered a massage about 12 times
Cab back up to the hotel
Had snickers and M+Ms for dinner
Watched 'Parks and Rec'
Stay tuned...