Denouement Dashboard - Costa Rica 🇨🇷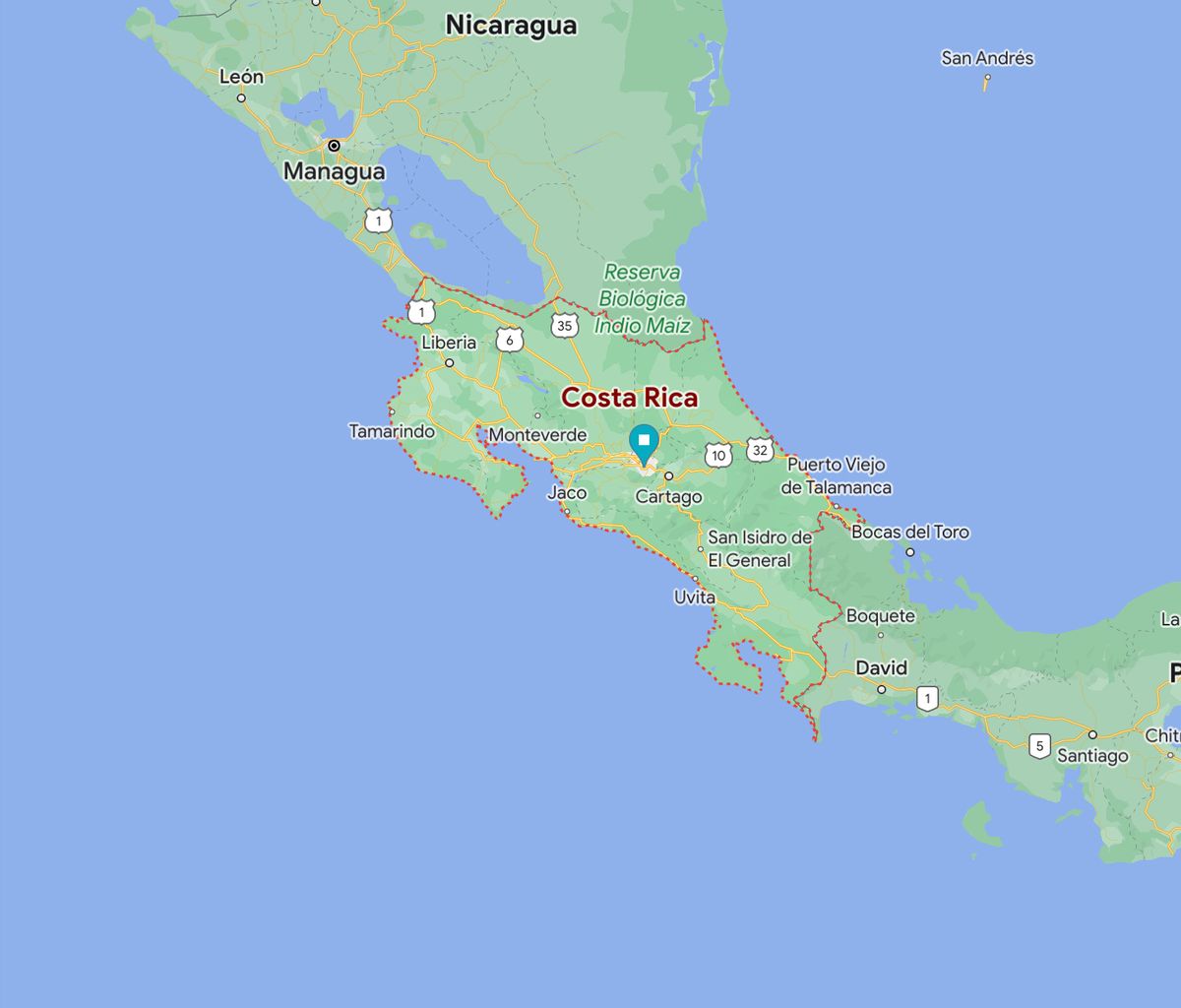 This is the place I will cover the stats of each country as we go.
As usual, follow along at:
Anyway, let's get into it:
---
Country: 22-26/5/23
Tracks:
Rough rules: I will count the flight (or bus) TO that country as tracks IN that country.
Planes:
Medellin --> Bogota --> San Jose = 1,487 km
Automobiles:
Airport transfers = 34km
Ubers around town = probably only around 20km
Walking:
Total = 1,560.5 km
Expenses:
Rough rules: I will count the flight (or bus) TO that country as an expense IN that country.
Total expense: $1,816.38 AUD
Total Days: 5 Days inclusive
Expense per day = $363.28 AUD/Day
Expenses Breakdown (mathematical, not emotional):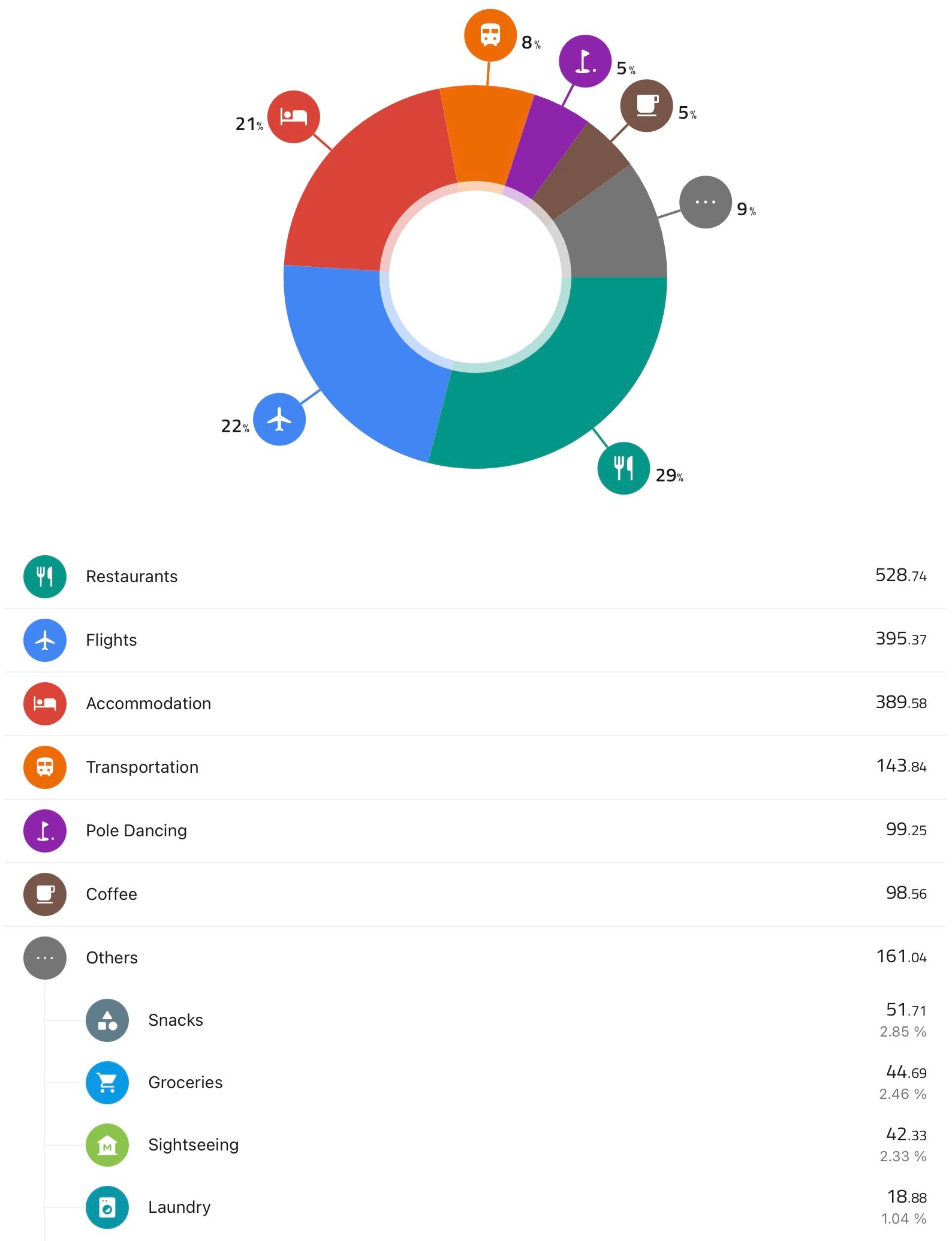 Food is expensive in Costa Rica...
Travel Bingo: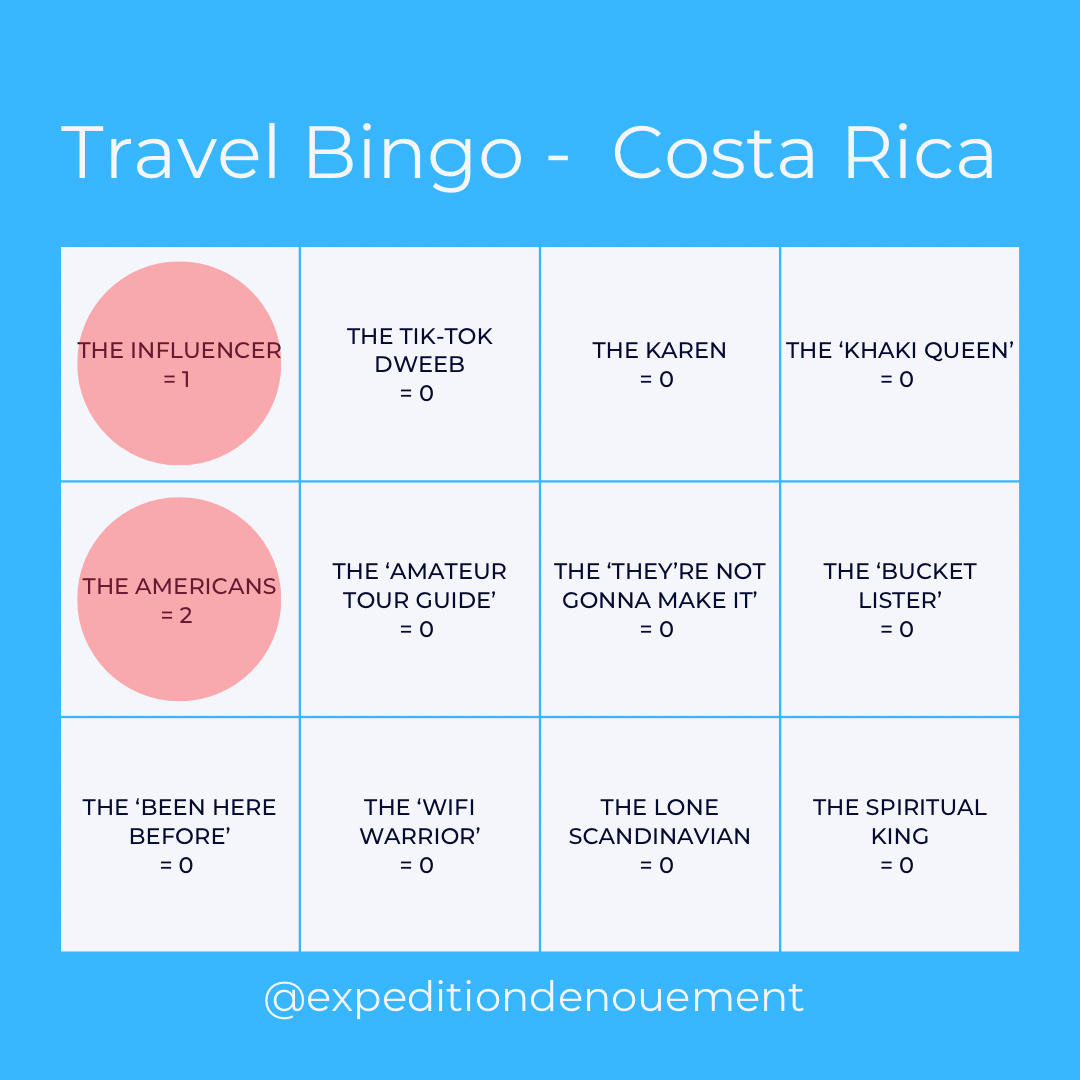 Not a huge number of tourists around San Jose. Just a central city of people going about their business. So not a particularly exciting Bingo Card.
It is probably also a result of us declining to do heaps of day tours out from San Jose, rather just chilled around the city.
An explanation of Travel Bingo is here.
Culinary Corner by a Non-Foodie:
I'll mention this a few times - food is expensive in San Jose - but good.
In the Escalante neighbourhood there are restaurants everywhere.
The coffee is still good here.
Ignore the 'traditional Costa Rican' coffee - it's just black coffee filtered through what looks like an old sock; go somewhere with an actual coffee machine and it is excellent.
Tips and Tricks:
Costa Rica, or at least San Jose, is very expensive - $6 for a loaf of bread, $55 for breakfast for two, $5-6 coffee etc.
I don't know why this is but fair warning.
Recommendations:
Escalante is the neighbourhood we stayed in - it is very nice and safe; close to a hospital and university, it seemed to have a lot of young professionals living there.
And we stayed in the 'URBN Escalante' building - has gym, pool (offline while we were there), function rooms, library, dog park etc - very swish.
Stay for a couple of days then get out to jungles and beaches and mountains - something we didn't do because we were coming from jungles and mountains and heading to the beach. You probably don't need to spend the full 5 days in the city.
Summary:
I've called this a Costa Rica summary but we were only in San Jose - so grain of salt.
Costa Rica is well developed, stable and expensive.
No standing army so they don't have the history of coups like everywhere else in the Americas.
We probably stayed a bit too long, but it was a nice little chill week.
Uber works.
Rappi for food delivery.
It's very expensive for some reason.
---
Thanks for reading along.
The next country update will come... after the next country.
Weekly updates will come...weekly.
Luke.
---