Denouement Diaries - Week 7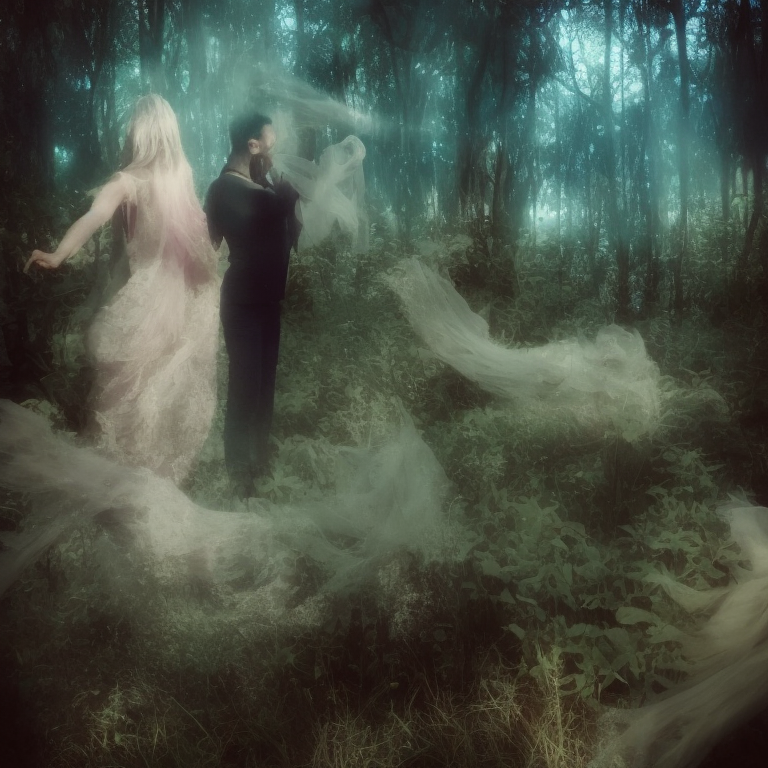 Essentially the ramblings of two adults that probably require adult supervision.
As usual, follow along at:
And...here. Anyway let's get into it:
23/3/23 - Day 43: Asuncion
Lazy start
Wandered over to a cafe for breakfast
Back to the apartment
Pool and reading on the roof in the sun
Got an Uber down the road to a museum of South American Art
Was weird but interesting
From their to a big shopping centre for an ice cream and coffee in the airconditioning
So hot in Asuncion
Off to Casey's last pole class in Asuncion
Then back to the big shopping centre for dinner
Found a TGI Fridays and had some ribs
Was good
Got tickets to see John Wick 4 at the cinemas here - I think it premiered here today
Was so good
Uber home and sleeps
24/3/23 - Day 44: Asuncion --> Montevideo
Travel day
Sleep in
Packed up all our gear
Was thinking about leaving our bags in the lobby area of our AirBnB building while we went and pottered because we had an afternoon flight
But ended up deciding to just take our bags with us and have a long breakfast/lunch
Had a coffee after breakfast while Casey went and upgraded her little handbag that was breaking
And I started reading through a complaint from the AirBnB we had just left - I had accidentally kicked my toe on a cupboard so there was some blood on a sheet
Of course we were now sent the bill to replace the sheets and towels
Before they had been cleaned
Ugh bring back hotels - what is even the point of AirBnB
Anyway I declined that request
Uber to the airport
More cofee at the airport
Then a random walk across the tarmac to our little plane (much more organised than Argentinian walks across tarmacs...)
And a short flight
Into Montevideo
Which is lovely so far
Clean and organised
About 40 mins to our AirBnB
A drive all along the coastline - lots of restaurants, gyms, people out walking and exercising, everything looks very clean
To the old town where we found our cool old place
Went back dowstairs to the restaurant next door for dinner - good steak
Then back and watched the 'Pornhub' movie on Netflix
25/3/23 - Day 45: Montevideo
Chill day
Raining unfortunately
Had to find some breakfast
Started with a coffee where we had dinner
But they didn't do breakfast
A couple of street down found some medialunas and more coffee
Then wandered down into the old town
Is very quiet
Found some groceries
And brought them back to our place
Chilled for a little bit with the rain
Read on the roof for a little while
We definitely do not have a pool
It's like a foot bathing pond
Anyway then an Uber to Casey's next pole session
I went and grabbed some lunch and a coffee from a cafe down the road
Then afterwards we found a Starbucks for Casey to get something to eat
Uber home
Then did some washing with our brand new washing powder and the machines at the airbnb
Very clean
Opportunistically booked a tour out to Punta Del Este for tomorrow
Getting towards dinner time we walked down to the waterfront and along into near where the port is - we had spotted maybe a nice steak place for dinner
Everything was shut
It was weird
Just full ghost town with homeless people walking around
We thought about getting an Uber into the newer part of town
Anyway we ended up just having dinner at the same place as last night
Watched Beverly Hills Cop after dinner
26/3/23 - Day 46: Montevideo
So the tour to Punta Del Este never came
We waited outside in the old town on a Sunday - which is even more dead, completely empty streets, nothing opened
Some random dude came and told Casey not to put her phone away in the particular way she did because it was provocative and that he was a good person - I told him to go away, just a weirdo
Went back inside after the pickup time had passed
Eventually got onto the tour operator by message
They apologised that they had missed the booking because it was made late last night
We had booked at 1735
And it certainly wasn't too late for them to charge us…
Tried to find an Uber to get somewhere for a coffee
Literally no Ubers in Montevideo on a Sunday
So we walked a few km
Found a maccas
Had some coffees
Able to order an Uber from there into the busier shopping area
Wandered around the shops following Casey as she browsed
Looked at seeing a movie but nothing in english playing on today's date
Pathetically, ended up just having lunch at the Maccas there...
Then an uber home
Holy heck our suburb is dead on the weekend
Casey got another response back from the tour company that didn't pick us up - we could go tomorrow
Went across our street to where the cafe happened to be open
We got some coffee and cake just for something to do
Then wathced a trashy movie called 'The Roomate' - was excellent
27/3/23 - Day 47: Punta Del Este
Up a bit earlier to meet our tour bus at a hotel up the road
Found the hotel easy
It's basically at the opposite end of the old town to where we are staying in a nice square - annoyed we hadn't found this part earlier
Anyway some guy found us and we hopped in to a minivan
Just us for the tour
Bit of a drive out to Punt Del Este
We stopped at Casa Puebla which is the awesome old art studio (now hotel) of a Uruguayan artist Carlos Páez Vilaró
Then in to Punt del Este
Saw some seals in the harbour
Got some lunch
Then driven around the suburb a little bit
To the southernmost point of Uruguay
Then over to the Atlantic side and had a walk on the beach and looked at the massive hand sculpture
Then to a legitimately awesome art gallery in a trendy suburb called 'Beverly Hills' - The Museos Ralli - an overtly private art gallery (1 of 4 - the others are in Spain and Israel) that will not accept donations and does not supply a gallery cafe - really cool; and entry was free - they wont accept public or private donations
Back along the beach with a stop at some caves and cliffs
Then the drive home
Was still a very long day
Got dropped off at Casey's pole studio
I read for a while in Starbucks
Then Uber home with a very sensitive Uber driver - he literally flinched when we shut the door to get in
Cooked up some dinner and started taking some Malarone before we start heading further north, with Brazil being first
28/3/23 - Day 48: Montevideo --> Porto Alegre
Rolled out of bed
Travel day
Packed up
Wandered up the old town
And found a nice place for breakfast
Then, as per form, to Starbucks - toilets, wifi, coffee, snacks - and the best real estate in the world (behind the Catholic church and Maccas...)
Got an Uber from there
To the airport
Easy check in
Montevideo is great and organised and slick and doing just fine
Changed some USD into Brazilian Reals
Short flight in to Porto Alegre
Easy cab
Straight to our hotel
The hotel overcharged us accidentally so had to fix that
But otherwise went and had a quick dip in the rooftop poo and a read
Then ordered some food delivered - a pile of burgers
Watched 'Scary Movie 2' for a while
Then did some booking for the next little section in to Bolivia - gonna see some more salt flats...
29/3/23 - Day 49: Porto Alegre --> Gramado
Casey had a bit of an upset stomach overnight - probably from some fatty food + Malarone - Ondansetron to the rescue
Woke up and packed up - we were only here for one night so we hadn't spread too far
Had breakfast in our hotel then packed up back upstairs and checked out
Basically just had to chill in the lobby for a bit before ordering an Uber to the Bus depot because the bus depot is dank
Ubered there
The Porto Alegre bus depot is, indeed, quite dank
But nothing too shifty
We were there on time to wait about 5-10 minutes before boarding our bus
Then an easy 2 and a bit hour drive to Gramado
Only waited 10-15 minutes at the station until Lisi picked us up!!!!
Off to our hotel where we were all staying
Checked in - it is noice - The Wyndham
Then Ubered back in to town to find some lunch
Gramado is lovely
Big pile of meats and black beans and rice as a share meal - excellent
Then wandered along all the chocolate shops that the town is quite famous for
Had lots of chocolate
Went in to the chocolate museum and looked at the insane chocolate sculptures - including the 6 tonne sculpture of the Great Wall of China...
Coffees and chocolate coma
Then wandered as the sun was setting - saw the church, and all the Easter lights started coming on
The town goes all out for Easter (and Christmas) with decorations and street lights - it's beautiful
Casey stopped at every bright store
Uber back to hotel
Then we all went for a swim in the massive heated pool, spa bath, and sauna
This hotel is sick
Stay tuned...