Denouement Diaries - Week 4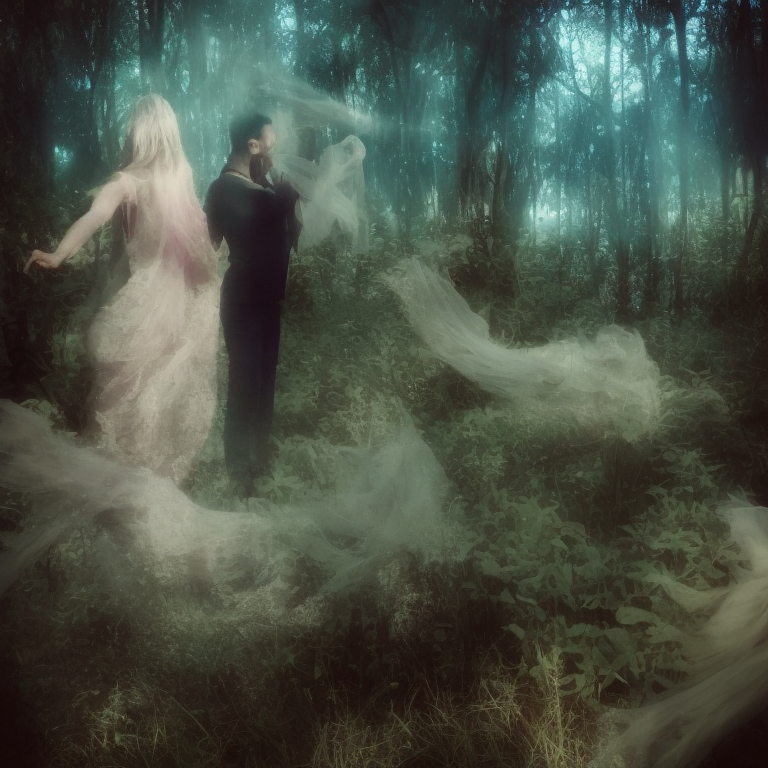 Essentially the ramblings of two adults that probably require adult supervision.
As usual, follow along at:
And...here. Anyway let's get into it:
2/3/23 - Day 22: El Calafate + Perito Moreno Glacier
Snack breakfast in our room
Outside for minivan pickup at 0900
Picked up some other people around town
Then about an hour drive towards the glacier
Annoying stop for another mandatory national park permit that was not included in the ticket price
Continued on
Down to where the boats are docked
Wet and freezing
Onto the boat
Only about 800m along the lake until we come across a megalithic glacier flowing out into the lake
About 40m high at the shore, 60-70m high at the snout, a couple of km across
Unbelievable
Boat back to shore
We see some radnom couple obviously tasting some 'glacial water at the dock - straight from the lake - but we are at a dock, with multiple boats, that are clearly diesel powered
They aren't just drinking glacial water
They be drinking diesel...
Then bus up to the boardwalks were you can get a different perspective
Looking down on the glacier
Seems like its right there
But its so massive that the perspective is warped
Wandered around watching chunks of ice calve off into the lake
Listening to sounds like explosions and gunshots as the ice moves
Amazing
We are now glacier people
Had a couple of coffees
Bus back to town
Dinner next door to our hostel - empanadas are never a bad choice
Documentary on animals in Patagonia
Sleeps
3/3/23 - Day 23: El Calafate
Sleep in
Breakfast at a waffle place across the road
Bacon and eggs for me, literally ice cream and Oreos for Casey
Wandered along the main street
Found a taxi
Out to the Glaciarium, a glacier museum/educational exhibit that is in the middle of nowhere like a Bond villain hideout
Was really good
Glaciers are awesome
We are glacier people
More coffee
Taxi back to town
Lunch down the street - steak and veggies
Back to the hostel to chill and digest
Very relaxed afternoon
Decided to just have dessert for dinner at the restaurant near us
Poached fruits, ice cream, cinammon pastries
V good
4/3/22 - Day 24: Laguna Nimez
Woke up around 945am
Had a very funny laugh in our stupidly small children's beds
Went all the way (30m) across the road for breakfast waffles - much delish
Booked the next 3 weeks in good wifi - up to Brazil!
Then walked to Laguna Nimez - protected part of Lago Del Argentino
Beautiful 5km loop of birdwatching - saw flamingos which was the highlight!
Then went to small park - excellent overland truck driven by French family "XTG" parked there
Walked back to Don Luis pastry shop and got some churros and got drinks - delish
Walked home and Casey watched animal documentaries and I did some busywork
Then went and had fantastic dinner at the place from last night
Casey called her fam and then watched a documentary and packed for 2 x flights
5/3/22 - Day 25: El Clafate - Buenos Aires - Bariloche
Annoying start when checking out of the hostel and paying
Paying at the end so that the business loses less in inflation in the interim compared to if you had paid at the start of your stay or when booking
Booking.com gave us a USD number to pay - which I had
We are shown some enormous number of pesos to pay
As if we had Liberia's deficit worth of pesos in our pocket by chance
Nope. We pay in USD please
Eventually we pay
But we are very sure we underpaid
A direct result of hostel staff having to do multiple currency conversions between USD, ARS and ARS blue currency street value
The currency here is rubbish
But, the taxi driver who we had booked days ago simply by a verbal agreement was there exactly on time on a Sunday morning to take us to the airport
Argentina, the land of contradictions
Ok first flight down - another fart tube with people coughing up lungs but fine
Then transfer in Buenos Aires
Which took an age to get a boarding pass
Because the online booking thing sent me two boarding passes for Casey and none for me
Amazing
So began another chapter of 'lining up in Argentina'
It's just dysfunctional
Perhaps less adult naps and less constant talking on WhatsApp would result in less lines…
Hard rock cafe to chill out with good music after the line
Another line to get on to the plane
Good grief another round of applause has broken out with a successful landing at Bariloche
Eventually found a cab at the front of Bariloche airport
Had what seemed to be Sebastian Vettel drive us to the hostel
Which was lovely
Super functional and professional with 24hr front desk staff
Dumped bags and walked a block down to 'Papagoonia' to grab some chori
Awesome food while watching a Phil Collins concert playing over the sound system
Excellent
6/3/22 - Day 26: Bariloche
Breakfast in the hostel - excellent - included
Wandered around the Centro area
Saw the little German town square
Museum of Patagonian history
Cafe for chocolates (which this place is a bit famous for) and planning
Booked a transfer out to some national park for Wednesday
Planning on some mountain lookouts tomorrow
Back to the hostel
Casey got organised for some Pole time
Walked her about 200m down the road to the pole gym
Picked up Casey
Empanadas for dinner
Watched 'The Unbearable Weight of Massive Talent' which was fantastic
Chilled
Then Casey had another pole session
Crazy lady
Home
Then helplessly overhearing some couple in the room next door argue about something well towards midnight - put one down in the bingo for 'not gonna make it'
Sleeps
7/3/22 - Day 27: Bariloche
Rolled out of bed
Big breakky
Strolled into town
Found a place we could buy a ticket to get us up a chairlift
Grabbed a maccas coffee - weird and not great
Casey found a jacket
Back to ticket booth and on to a bus
Short ride
Cable car station
Argentinian lines
Into cable car
Up the hill
The top was weird - sort of just rundown with all the machinery and maintenance requirements of a mountaintop cable car station/restaurant being in the way of the view
Casey found a bit of a better view
We had a look at a weird Italian art gallery thing which was basically just remakes of statues and photos of artworks and Italian streets apes
Really weird
Bugger this
Back down the cable car
Probably just missed the return bus
Waited 35 minutes for the next bus
Some crazy old man busking with an accordion while we waited
Bus back to town
Lunch at a place called 'Friends' which was great
Then to a massive ice cream and pastry place with a ice skating rink inside
Shockingly slick and professional and functional and excellent ice cream and coffees
Walked back to our hostel
Chilled because sugar coma
Into the afternoon read and played some card games
Then walked Casey to her next (of many) pole dance class
After which we had dinner again at 'Papagoonia'
Good food
Choripan
8/3/22 - Day 28: Bariloche + Nahuel Huapi Nationa Park
Up a bit earlier to make sure we had breakfast before we were picked up for a transfer to the national park
It arrived on time
Into the van
Usual thing where the van roams around picking people up from other hotels
The driver is the guide
And he speaks no english
And he has not stopped talking
We measured 11 seconds as the longest silence
We get to some sort of national park entrance
Fees that are not included in the transfer booking price - suprise suprise
We are expected to pay 50% more for national park entry fees because we are foreign
Nope
I pay the local rate with my best Argentinian accent
Bullshit rule
The transfer turns into something we were not expecting
We are basically just on a massive drive along a gravel track that stops every half hour or so for a 10 minute photo-op
And we are not the only van
There are convoys full of Argentinians
And Argentinians absolutelty love taking photos of themselves
They are running to get photos in front of - pebble beach, bridge, lookout, jetty, glacier lookout on side of road
Eventually stopped at a place to get some lunch
We are pretty un-thrilled by this boring drive at this point
Have some lunch
The drive continues
Eventually we get to a really cool hanging glacier with a black glacier below it
It is legitimately spectacular
We wander around the draining streams and look up at the waterfalls from the melting glaciers falling out of the sky
Massive mountains
Unfortunatley, the good stuff was at the end of the road
So its a long drive back out of the national park
The thing took all day
Dropped back a our hostel
Empanadas for dinner
Chilled for a bit watching the new Chris Rock comedy
Then dropped Casey to another pole class
Picker her up after
Sleeps
Stay tuned...