Denouement Diaries - Week 24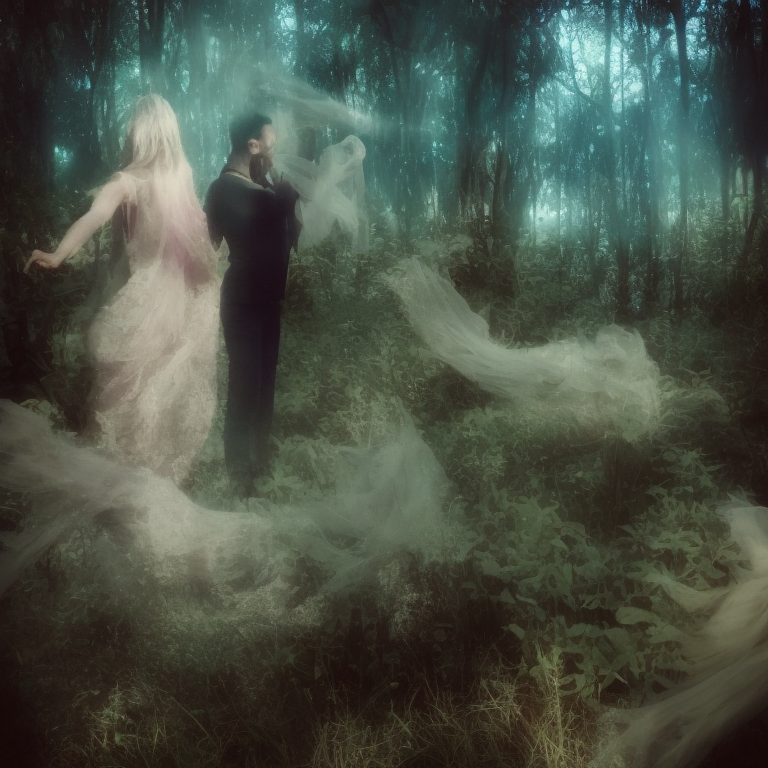 Essentially the ramblings of two adults that probably require adult supervision.
As usual, follow along at:
Anyway, let's get into it:
---
20/07/23 - Day 162: Liechtenstein
But of course Julian and Desi were too nice and just told us to stay forever.
So we went to Liechtenstein for the day...
Drove in to Vaduz, the 'main' city of Liechtenstein.
Parked.
Wandered the length of the 'city' in about 2 minutes.
Coffees.
Museum to see some of the antiques.
Ice cream - which was pretty good.
Then tried to go to Schloss Vaduz - the royal family's residence up on the hills above the town/city/country.
But it was under construction.
And.... is a private residence... of the royal family.
They would not meet with me...
Went for more coffees.
Then drove to 'the north of the country' where Casey had somehow scheduled an aerials studio hire.
Chilled for a bit while she did some flips.
Then we drove back towards Sankt Gallen via Walenstadt - but windy so we didn't swim, just grabbed some snacks and had a look at the amazing views.
Then drove home through the mountains.
Very pretty.
Julian cooked spaghetti bolognaise for dinner - was amazing.
Then we all went for a walk with some cows after dinner.
Then sleeps.
21/07/23 - Day 163: Switzerland --> Bourgogne
Up early to say goodbye to Desi and Julian before they left for work.
Proudly, we didn't go back to sleep.
Coffees and packed up.
Threw their keys in the post box as we left.
Then started heading for France again.
Bit of a driving day, but not too bad.
Listening to the Matthew McConaughey book on the drive
Stopped for breakfast at a cool servo.
The stupid tolls in France begin again.
Servo stops for coffee and snacks as usual.
Then spotted a darn castle on a hill from the highway.
So we pulled off and found Châteauneuf-en-Auxois. A undreds of years old castle chateau thing on the hill.
It was fantastic.
Wandered around the thing.
In through the rooms - the oldest of which is around 500 years old.
And had lunch in the little village built around it.
Back down and finished the drive.
Checked in to the little highway motel thing.
And chilled for a bit.
Before we went for a little afternoon drive aroud the countryside and randomly found Noyers - another ancient little town that still has some fortress walls and gates.
Walked around the little old town for a while and along its river.
Then back to the motel.
We grabbed some vending machine fizzy drinks and ate some chocolates the Swiss sent us with.
And watched 'A Time to Kill' - a Matthew McConaughey movie. Which is excellent.
22/07/23 - Day 164: Bourgogne
Chateau shopping day.
Or 'French House Hunting'.
Had breakfast in the hotel - usual French breads, coffee etc.
Then got going.
First up was Chateau de Tanlay - had a cool moat.
Usual ancient origins of a fort that gets built upon for centuries. Still owned by the family that acquired it in the 1700s. Pretty cool.
Did the interior tour. Was worth it.
Then lunch in the little old house just outside the moat. Little stone courtyard with trees. No English. Was good.
Then to Chateau d'Ancy-le-Franc - massive gardens.
Was reallly nice.
Toured the interior again. Crazy opulence. This one was now owned my a massive French real estate company.
Then wandered the gardens. Or I suppose they would be 'the grounds'.
To the little fairytale lake.
We should live in a chateau.
Then rolled back to our hotel through the countryside.
With a fuel stop on the way because Monsieur Gustave H. was geting a little thirsty.
Grabbed some dinner snacks from the servo as well.
Then went back to the hotel and ate our snacks in the dining room.
And watched 'How to Lose a Guy in 10 Days' - we are on a Matthew McConaughey run...
23/07/23 - Day 165: To Paris
Woke up. Packed up. Checked out.
Annoying check out though because they couldn't find their own receipts to show that we had already paid. Just one of those weird situations where I felt we should have just smiled and walked away. Not our issue to deal with your bad paperwork. We had already paid on arrival.
Anyway we got going.
Some pastries and coffees at a servo off the highway.
Then kept on rolling.
Only a couple of hours in to Paris.
You'll know you are getting close by the slum-looking massive apartment buildings on the outskirts...
Then to the ring road, with a bit of slow traffic and road closures because the Tour de France was ending in Paris on the day we arrived!
Anyway I drove like a frenchman and found the carpark I had booked.
Parked in. And just left our stuff in the car because we were a bit early for check in.
So went and had meats and cheeses and breads and coffees and crepes for lunch. Was excellent. There was an absolutelt thrilling game from the womens world cup on TV while were were there - France v Jamaica - nil all draw...
Then back to the car, grabbed the bags out and walked up to our accomodation.
Warm afternoon in Paris.
Found it. Checked in easy. Up the stairs. Then cooled down for a while.
Then went for a walk all around Montmartre.
Biggest crowds we had been in for a while.
Went and found the John Wick stairs.
And had some ice creams.
Then wandered back to chill out for a bit. Cool down.
Then in the evening went and grabbed some dinner near Moulin Rouge - excellent Mexican place.
Then walked a couple of hundred metres to La Nouvelle Eve for a show.
Which was really good. Can-can, burlesque, jugglers, mimes etc. Very French. Really high quality, just a smaller, less grand scale than Moulin Rouge.
Back up the hill to our Hotel. Was good.
24/07/23 - Day 166: Paris
Woke up lazily and started wandering south from Montmartre.
Grabbed some breakfast in a little hotel on the way towards Casey's next pole class.
I took my ipad along and did some life admin in a cafe next door.
Then we actually wandered back to our accomodation to drop off a bag of pole gear, ipad etc.
Before properly getting walking - ended up doing about 18 km for the day.
Down past the Palais Garnier and to the Louvre.
Out to the gardens. Got rained on.
And to the Seine.
Over to the south side. Wandered the streets.
Found some coffee on the way to the Eiffel Tower.
And crepes.
Then got to the tower and had a look around.
Lots of security these days doing laps. Police and military.
I was intermittently trying to insinuate myself in to the middle of their slow formation walking around the park so it would look like I had an armed guard for my park stroll.
I thought it was funny as hell.
Casey refused to take a photo of me with my armed guards...
Anyway back over the river up to the plaza where John Wick negotiates the terms of the duel.
By then the legs were a hit knackered.
So Uber'd back to the Moulin Rouge past the Arc de Triomphe.
And grabbed some snacks and drinks then went and chilled in our accomodation for a spell.
Before venturing out in the evening up in to Montmartre for a pile of crepes and ice cream, followed by more ice cream.
As I wandered back to John Wick's steps, wondered why he didn't just take the funicular, and shamed people for taking the funicular down hill. Fair call taking it uphill I suppose...
Then an easy night. Sleeps.
25/07/23 - Day 167: Paris --> Waterloo
Travel day.
Packed up and checked out.
Wandered down to where I had parked the car and dumped the bags.
Then kept going, bag-free, to go and get some breakfast.
Parisian bread, pastries and coffee. Is good.
At this point we had no accomodation planned.
So booked somewhere south of Brussels from my phone.
And saw that I had an email from the car rental place that I could pick up the original promised version of Gustave - and that I could trade in the 7-seater soccer mum car that I had been lumbering around Europe with.
So we headed off back to Paris CDG airport. Swapped cars. And turned towards Belgium...for the first time in three weeks...
Brand new car with about 15km on the odometre, so of course warning lights began as soon as we left. I figured they were just ignorable. So I ignored them. They eventually went away with some button pushing.
Fuel. Maccas. Coffees.
In to what we realised was a town close to Waterloo. Will check it out tomorrow.
26/07/23 - Day 168: Waterloo and Brussels
Woke up and rolled down the main street of Waterloo and found a nice little place for breakfast called 'Cali'.
Pancakes and coffees.
Then went and had a look around the Waterloo monuments.
It was quite interesting. The battlefield is kind of preserved as farmed fields. And there is a museum and an old panorama hall. And an enormous hill built to mark the spot where the Prince of Orange was wounded in the battle.
We had a look at the Hougumont farm as well - one of the farms across the battlefield that was used as a staging post or hospital on the day.
After Waterloo we rolled up in to Brussels for the afternoon. Parked as close to the old town as we could then walked the streets and found somewhere for lunch.
Then wandered the parks and churches for while. Down in to the old square in the centre. For some coffees.
Then back out and to the car.
Traffic in Brussels is  nuts - weird signals, people who have just decided not to engage in commonly known driving rules, etc.
Took Casey to her pole class at 'The Royal Leopold Club'.
Then I went and chilled in our accomodation down the road before picking her up.
Getting late so we grabbed some burger king for dinner and ate at the hotel
Was good.
Stay tuned...
---