Denouement Diaries - Week 10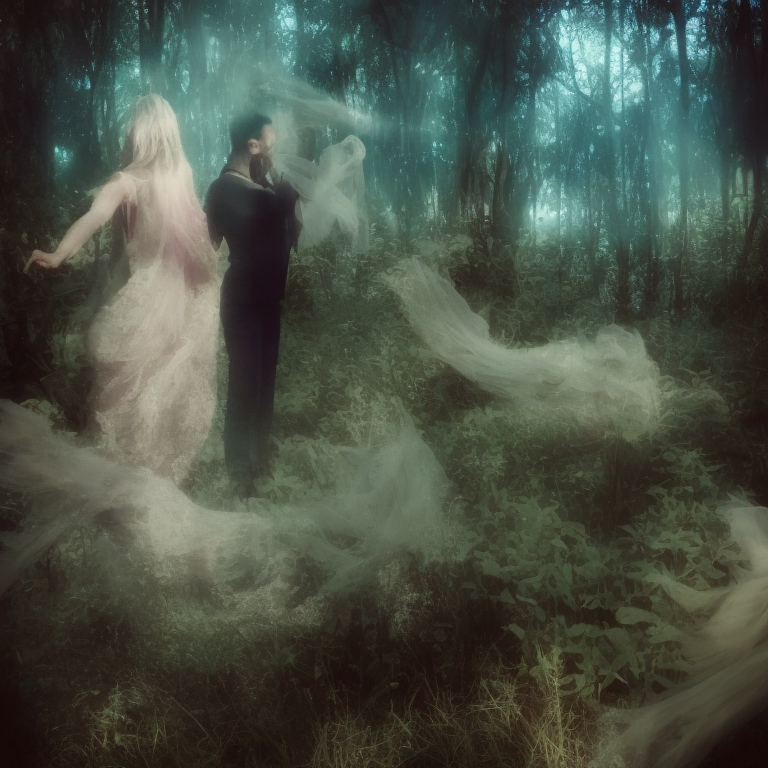 Essentially the ramblings of two adults that probably require adult supervision.
As usual, follow along at:
And...here. Anyway let's get into it:
13/4/23 - Day 64: La Paz, El Alto and The Cholitas
Bit of a slow day
Had a good sleep in
Then wandered up to the Selina hotel for breakfast and to use their internet for a while
Had a few coffees
Had a little wander around town, picked up some toiletries, life admin stuff
But spent some time chilling and reading
Hit another cafe on the way
Back at our hotel, we decided to book a ticket to go and see the Cholitas wrestling in the evening - it's like WWE
It was amazing
Bit of a ride up to El Alto in the bus with a bunch of other people going to the show
But it was awesome
Actually incredibly athletic, and nuts
Ladies in traditional Bolivian dress jumping from the balcony
Flips into the crowd
So cool
Worth it
Got the tour bus back into town and walked straight to the Japanese place near us for dinner
V good
Then back and packed up everything because we had to leave early in the morning
14/4/23 - Day 65: La Paz --> Uyuni
Early start
0500 out of bed
0530 in to a cab
Up to El Alto Airpot - didn't take too long as not a lot of La Paz traffic at that hour
Checked in fairly easily
And sat and had a coffee and whatever pastry was in the window of the airport loung cafe
Easy flight to Cochabamba
Where waited for a short while until the connecting flight
Also had to deal with an email form the tour operator in Peru - they have emailed me a bunch of times over the last week or so about where we are staying after the tour (irrelevant information to them by my likes) but had chose this time to ask about our in-tour flight details - something I didn't even know we had to do...
Anyway the flight in to Uyuni was fine - has a really nice view of the salt flats on the way in
The 'International Airport' at Uyuni is tiny - its basically just one shed
Easily got a cab
Easily to our hotel - the Tonito Hotel
Wandered in to town and found lunch - simple pasta and burger while watching Spanish dubbed reruns of the Power Rangers
Got some snacks on the way home
Then chilled and read in the afternoon in the hotel
Went for an evening walk around town and found a nice little place for coffee
Then back to the hotel to have dinner at the attached little restaurant - 'Minuteman'
Great pizzas
Run by an American and his wife who we realised run the whole hotel
Lovely
Back to the room to chill and eat our snacks while watching Spirited Away - first time I'd seen it, insane but awesome
15/4/23 - Day 66: Salar de Uyuni - Into the Desert
Had breakfast at the hotel - fantastic waffles, Chris cooked us some scrambled eggs
Then packed up and checked out and sat in the lobby area reading for a bit until our tour pickup
Picked us up around 1030 and drove up the road to the main office
Where we piled some bags into a car, signed some details, passport number etc
Then piled into a car with a north-German couple and some 19-year old lads from Berlin
And off
Awesome guide Marco
Stopped at the train cemetery
Saw the little local traditional salt refining shed
Then on to the salt flats
Very cool
Marco knew all the photos to take
Water over the salt flats but not enough to soak shoes
Up to the hotel with the Dakar statue for lunch
Then further along for lots of funny photos
Then cactus island which was amazing
Drove to a little point to watch sunset
Then off to our accomodation along some corrugated roads after some more snacks
Dinner straight away
Casey was happy we had separate beds...I stunk?
Hot shower
Ate some snacks
Bed

16/4/23 - Day 67: The Bolivian High Desert
Early start
We were out in the dining area by 0630
Ready to go by a little after 0700
Marco had to rush off to help another guide's broken down car
Saw a cute little fox while we were waiting
So we really set off around 0745
First stop was the old railway line through the desert - same as the line at the train cemetery
Casey did some splits
Heading up some altitude - stopped for a break and noticed oil leaking from our car
We had some llama sausage burgers while Marco and some other drivers fixed it
Then started arriving at some lagoons
Lots of flamingoes - I think 4 different types
Saw some vicuñas - like llama/alpaca/guanaco
Lunch at the 'smelly lagoon'
Saw the desert fox 'Antonio' after lunch
Then up to where the little pikachu things live
Climbed some rocks to look at them
High desert
Then saw the 'Salvador Dali' style crazy rocks
More climbing
Then to Lagoona Colorada
Was very cold
But lots and lots of flamingoes
Last stop was the geyser hot spring therm things
Absolutely freezing
Temperature below zero at this point - and the geysers stunk of egg
Checked in to the little hotel thing that all the tours were staying at
6 of us to a room
Dinner straight away - spaghetti was so good
Then we all went down to the hot springs for a swim
Lots of other tourists as well
Awesome in hot water under the stars in the freezing desert
All of us back and to bed
17/4/23 - Day 68: Reserva Nacional de fauna Andina
Early start in our dorm room
Casey last to wake, predictably...
Breakky was average
But we got going early
Drove towards the Chilean border
Noted the tracks that the drug dealers use to cross borders without passing immigration
Saw white lagoon, green lagoon
Drove over some frozen creek crossings
Then dropped of some of our German friends at the Chilean border
After, of course, a protracted delay at a National park station where they had to show passports and documents etc - ie the delay wasn't even at the border, just at a made up gate in Bolivia staffed by bored soldiers
Back into Bolivia listening to German punk music
Saw some grazing llamas
More salt flats at a borax mining operation
AC/DC as we descended
Into a nice little town for lunch - Milanesas
Then we stopped at an amazing glade of spring fed paddock, grazing llamas and alpacas, walled by crazy rock formations, with the black lagoon at its end
A-mazing
Then just the drive back to Uyuni
With a brief toilet stop at a mining town
We said by to Marco and the Berlin boys
Grabbed some more cash from an ATM
Then checked back in to the Tonito hotel
Washed all of our clothes from the 3 days
Long showers
Then massive pizza and pasta dinner
The hosts of this hotel are so lovely
18/4/23 - Day 69: Uyuni
Very chilled day
Sleep in
Big breakfast at the Tonito Hotel
Then actually chilled in our room for a lot of the morning
Reading, cleaning clothes
Casey did some FaceTiming
It was only around 1130 that we headed out to wander around town for something to do
Found a little cafe restaurant thing
Got some coffees, hot chips, pancakes for snacks
Back and reading in the hotel for a little while
Just vegetating
Back out to wander town for a little while
Casey bought herself a new bright pink jumper
And we grabbed another coffee from the 'llama cafe'
Was nice
Good coffee
Back to our hotel and we had a big dinner of pizza and pasta
So good
Then early to our room to watch 'Howl's moving castle'
I think we are in to anime now...
19/4/23 - Day 70: Uyuni, Bolivia --> Lima, Peru
Travel day
We're packed up and checked out early so that we sort of started breakfast a little before 0800
So we could fit in some food before we had to go
Reception called a cab for us
Said goodbye to the Tonito hotel team first
It's a fairly short cab ride to the tiny Uyuni airport
Took a while to process with one person checking people on then the security gate being closed as the departure lounge was just a full single room
Easy on to the first plane
Very short flight back to La Paz
Where we were sat for about 4 hours
Cafe, reading, more veg
Then the second flight to Santa Cruz de La Sierra
To switch into the international section is just a very South American process - scan the barcode for immigration, that no one does anything with, other than taking a picture of your 'completion screen' on their phone, multiple luggage x-rays for some reason, multiple stops where people look at your passport, then the doors to the departure area after immigration being shut, and getting sass when we ask where to go, and are directed into obviously taped off areas as if it should be obvious that was where we should go - idiots...calm down, Luke
Another short flight
Shorter layover
More food
Then the longer flight up to Lima
A much bigger airport
Excellent and well staffed immigration desks
Really easy - no carry on, we were basically able to just walk across the road to our hotel
Kind of slow checkin with all the usual double handling passport and immigration checking - as if we hadn't just passed through Peruvian immigration...
Then to our room, showers, a bit of room service snack and finished a movie
Sleeps
Stay tuned...