Denouement Diaries - Week 1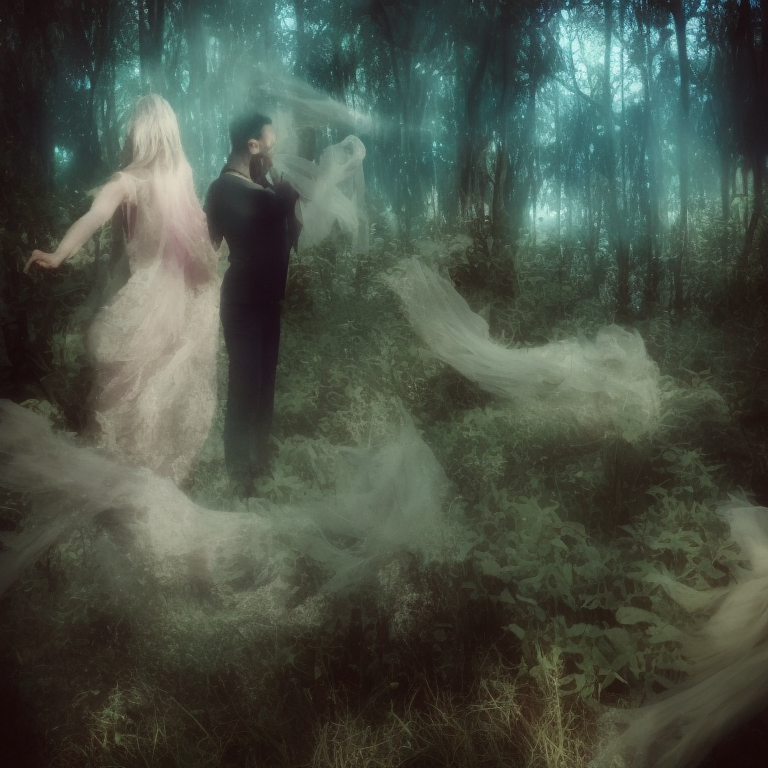 Essentially the ramblings of two adults that probably require adult supervision.
As usual, follow along at:
And...here. Anyway let's get into it:
7/2/23: Prologue
Left coast after seeing off parents
Thought about holding off to try for another rabies shot
GP practice called us - there were no more rabies shots
Looks like one rabies shot will have to do...
Let's not get rabies
Got Japanese chicken and rice bowls, naturally
Then Casey's licence actually happened to be delivered so went and got that from the house
Then down to Brisbane
More family farewells
Sat around for a bit
Family dinner
8/2/23: Prologue continued
Bumming around in the northern suburbs of Brisbane
Got a car cover for Casey - the car will be lonely for a year
Then replaced my watch battery
Off to the airport
Very quiet international airport
Easy through security
Easy on to plane
Pretty sure they forgot to feed us - thanks, Air New Zealand...
Watched the whole first season of 'Derry Girls' - must tell Andy
Off the plane and easily through immigration and customs
Then an easy cab to the motel
Keys in a lockbox - acquired
And in for showers
Face feels like feet
Pathetic dinner of a biscuit and some watery motel hot chocolate
Pretty good start to the trip
9/2/23 - Day 1: Christchurch - Mt Sunday - Ashburton
Uber driver drove past our motel twice - eventually found us
Then easily found the Spaceships depot out near the airport
Keys in the lockbox
Claimed our 'Nugget' - it's the name of the car
Then basically just started off into Christchurch to find breakfast
Could not turn right for my entire life - Christchurch has lots of one way streets
Found breakfast spot run by lovely Indian family
Then headed south
Fuelled up
To Mount Sunday
Through nice farmland
2.5 hours
Climbed to Edoras and back
Felt like a man of Rohan
Then drove down to Ashburton
Checked in
Then to grocery store
Campground is dank
The residents are....residents of a regional campground....
Roast chicken and pre-packed salad for dinner - felt like classic backpacker food
Then some snacks while in our van bed watching 'Wednesday'
Tried to book tomorrow night's accomodation, sent enquires, failed, couldn't receive text message because no 2FA - excellent planning, Luke
10/2/23 - Day 2: Ashburton - Moeraki - Dunedin
Bacon and eggs in the campground kitchen
The residents are still dank
Then off heading south
Stopped at Timaru
Had a coffee and a LOUISE cake - literally felt like we offended the whole country by not knowing it is called that...
Hit up Vinnies for some warm clothes before we head to some altitude
Got a parking ticket - fantastic
Left Timaru
South to Moeraki boulders
Actually pretty interesting
More coffee
Realised we did have a place for the night booked in Dunedin
Kept going south to Katiki Point and walked up to the lighthouse and along the point to see some seals
Was cool, wasn't expecting to see seals in my day
Then kept going south to Blueskin Bay
Stopped and had a snack and toilet break and got feet into sand with a quick beach walk
Then the last 20 mins or so over the mountain into Dunedin
Looks like Hobart
Is lovely
Found our caravan park
Is not dank
Is full of people vanning around like us
No residents, just people travelling around - excellent
Checked in
Then went and found a pole gym for Casey
Dropped her off
I went and wandered
Dunedin is lovely
Casey was happy she hasn't lost any fitness in...like two days...
Back to campsite
Fish and chips ordered
Showered and clean
Picked up food - perfectly greasy and battered
Dinner in the last of the sunlight
Then into the van for some 'Wednesday'
11/2/23 - Day 3: Dunedin - Lawrence - Roxburgh - Queenstown
Woke up stiff as a board
Because we slept on a board, sort of
Stretches and sunlight and face washes and wake up
Bacon and eggs cooked out of the back of the van
Cleaned up and rolled out
Out on to the peninsula as thought we would check out the castle
Turned out there was a hefty entrance fee
And it was a private residence essentially
Had a domestic as I couldn't be assed
Found coffee and pastry
Domestic settled
Then rolled out of Dunedin proper
South through Milton - looked shit
Then turned inland towards Queenstown
Stopped at the museum in Lawrence
Learned about the gold rush
Then coffee and pastry in the bakery next door
And took the museum lady's advice and detoured out to Gabriel's Gully where the gold came from
Walked around in the scrub and had a great time
Saw a couple of deep mineshafts that are still there
Then continued along
Stopped at Roxburgh for some honesty cherries
And fresh fruit ice cream was awesome
Drove on until screaming Meg or roaring Meg or whatever the hydro thing was called
Stretched the legs
Then into Queenstown
Quick scramble around to park up and pinch some internet to refresh my maps
Then found the caravan park easily
Check in
Then walk back down to town
Found the cable car stop
Up to the top
I think we are cable car and funicular people
Down and into town to find dinner
Found an Indian place
Was actually incredibly good food
Gorged
Stumble home back up the hill
Showers
'Wednesday' on Netflix
Bed
Sleeps
12/2/23 - Day 4: Queenstown - Arrowtown - Glenorchy - Paradise - Queenstown
Woke up 830am
Coffee for crazy lady immediately upon rising
Drove to arrowtown - looked for Arwen's stream - realised the actual site would be miles away
Got a local coffee - delish
Walked around pathways next to clear ass creek
10:03am hit - domestic began because boy needed to wee and lady wanted to keep walking
Domestic settled and had a hard plastic crepe from the local markets
Saw Wilcox Green
Then drove to Coronets Peak, stun
Went UP because we are UP people, apparently
Sat outside in chairlift gondola
Amazing mountain views at the top, tramped around for an hour or so
Back down, into car and off to Glenorchy
Had dumplings, of all things, in Glenorchy
Then boy found 3 LOTR sites on maps and went to all three
Full sent nugget through a creek, champion
Saw: Lothlorien, tried a disgusting reenactment of some Frodo bullshit and failed; and where Isengard would sit
Then had a swim in the lake on the way back to Queenstown campsite
I called this my shower
And clothes wash
Got to camp
Did some booking for the next few days
Then cooked up the last of our bacon and eggs for dinner
Washed up
Drove nugget down to maccas and grabbed a sundae and thickshake
Back and sleeps
13/2/23 - Day 5: Queenstown - Wanaka - Waterfall Hunting - Haast
Awake startled at the crack of 848am
Fuelled up nugget
Got Casey a coffee at the cool little print shop down the road
Then started off
Then drove to the Cardrona Hotel - not entirely sure what the dealio is but it was v cute but full of grey nomads, yeeted out of there
Luke decided to have a domestic with nugget and backed her sweet ass into a rock - she didn't deserve it
Drove to Wanaka
Grabbed a sausage roll and coffee
Walked along the waterfront
Finally found myself a hat
Then drove up to the stupid tree
It's literally just a tree
Surrounded by twits
Taking photos
So anyway we took a photo of the tree
Then rolled out past lake Hawea - photo
Had a little walk around the monument, lady went off the beaten track as she is more adventurous and fun than Luke
Went to Blue Pools next, much much busier
Lovely place but slightly less lovely due to people being people
Saw a mostly-naked chick doing Insta-twit things
I mean, come on
Then went to 2 waterfall stops (Fantail Falls and Thunder Creek Falls) stun
Then drove to Haast village, nestled on a flat under the mountains near the coast - stun
Had v late lunch early dinner at hunting lodge
Then did internet things and chilled out
Bed and showers but with all of the mosquitos
14/2/23 - Day 6: Haast - Fox/Franz Josef Glaciers - Hokitika
Slept in a little
Rolled out of bed
Around to the little cafe in Haast township
For coffee and a new bottle of water because idiot Luke threw one out last night
Then rolled out
First stop was Fox glacier township
Grabbed more coffees and some pastries then rolled a few hundred metres back to the trail carpark
Easy walk to the little lookout
Weird looking at a glacier from a hot forest walk
Back down to the car
And drove the little way to Franz Josef glacier
Drove the way up into the carpark
Then just a couple of short walks
One to an elevated rock to view the glacier
And one only a few hundred metres up until the trail closure signs
Still able to see the glacier though
Back to Franz Josef township for lunch
Then Casey went and did a Kiwi tour at the little conservation centre - did see a Kiwi
Carried on and took a side road to Okarito for a stop and look at the lagoon
Then did a little forest walk on the way back out to the main highway
Came into Hokitika around 1900
Awkward check in - payment wouldn't work
Gave up - promised to pay in the morning
Cold ass shower because the cheapies had a machine for coin operated hot water
Old boy owner was an old school misogynist - kept asking all the female backpackers if they were going to do the cooking
Made some pasta
'Derry Girls'
Bed
15/2/23 - Day 7: Hokitika - Nelson
Up around 0800
No staff around to try and pay again
Drove into Hokitika proper and got cash from an ATM
Then back to the campsite and taped it to the door of the office
Back to Hokitika for coffees and pastries
Before heading off
Basically just a driving day
Got some more coffees from a maccas on the way
Then bakery lunch in Wakefield - awesome bakery
Into Nelson in the early afternoon
Checked in to the massive caravan park
Did some internet jobs
Then dropped Casey off at Altitude Pole for a couple of hours
I cruised around Nelson getting my bearings
And read a book for a while
Back to camp
Rubbish dinner by me - crunchy beef - why was it crunchy...?
Then an earthquake hit (6.1 mag) - small and mostly the southern North Island but I would have died in the shower washing my socks with some 'Head and Shoulders' which would have been funny as
'Derry Girls' = laughing fit by the beach
Then bed
Stay tuned for more.